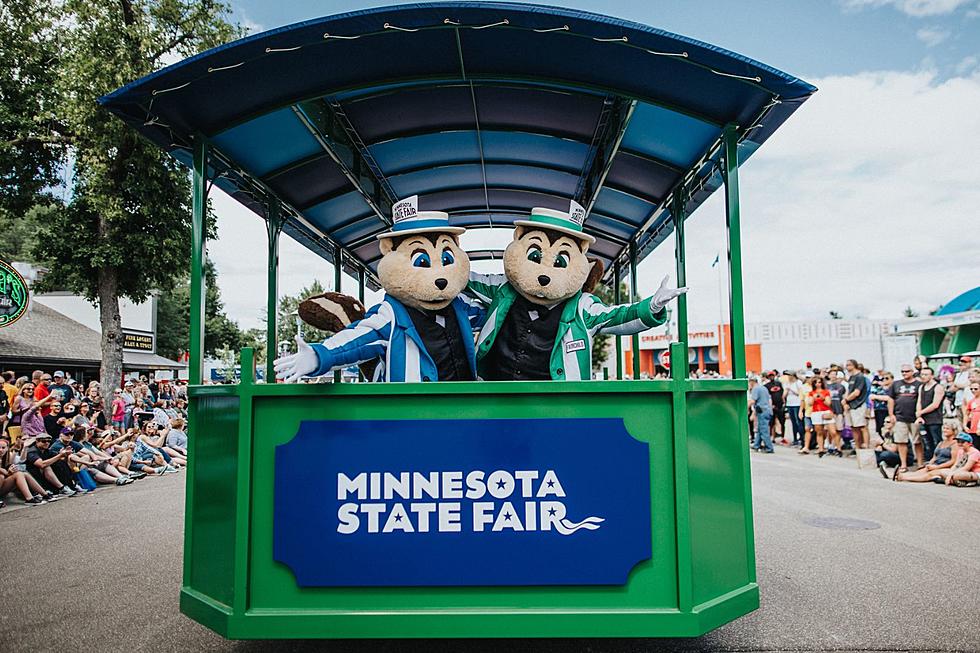 Minnesota State Fair Just Announced Flash Sale For 2024 Tickets
Minnesota State Fair
If you've got a family member or friend who loves the Minnesota State Fair, the perfect gift just showed up...and fyi, you are going to save some money on it too if you hustle.
Minnesota State Fair Just Announced Flash Sale for 2024 Admission Tickets
According to the Minnesota State Fair website, the flash sale is happening again for one day only, Tuesday, November 21st.
It's the lowest price of the year! State Fair admission tickets make great gifts for all the fair fans on your list (don't forget about yourself)! This $13 Flash Sale offer is good TUESDAY NOV. 21 ONLY while supplies last. Limit of 12 tickets per order, one order per customer. Flash Sale tickets will only be delivered via email for printing at home or via text message for mobile download (read below for information on receiving hard tickets in the mail).
 

If you miss the flash sale, 2024 pre-fair admission tickets will go back on sale Monday, Nov. 27, at the pre-fair discount price of $15. Pre-fair admission tickets will be available via free print-at-home or mobile download delivery options. Or, if you'd like tickets mailed to you, select "regular mail" delivery for an additional fee; order by Dec. 13 to ensure mail delivery by Dec. 23. - Minnesota State Fair
Check right now to see if the discounted tickets are still available - just head to the Minnesota State Fair website here.
When Is The Minnesota State Fair in 2024?
Save the dates - the Minnesota State Fair will be back with all of its delicious food, attractions, and concerts from August 22nd until September 2nd, 2024.
Stores Open and Closed in Minnesota on Thanksgiving
Remember when we would wait outside of Best Buy at some horrible time before dawn to be the first in line to get the biggest Black Friday deal of the year?  Those days seem to have disappeared a bit, especially since quite a few stores are decided to lock up on Thanksgiving Day.  It is tradition for a lot of families though to go shopping on Thanksgiving.  Before you head out to snag all of the deals, check the list below to see what stores are open and closed.
Which Minnesota Stores Are Closed and Open on Thanksgiving 2023?
The big Thanksgiving day is almost here and retailers are giving us a heads up on their hours. Before you plan all of your Thanksgiving Day shopping, check to see if the Minnesota store has announced if they will be open or closed.
Gallery Credit: Jessica On The Radio