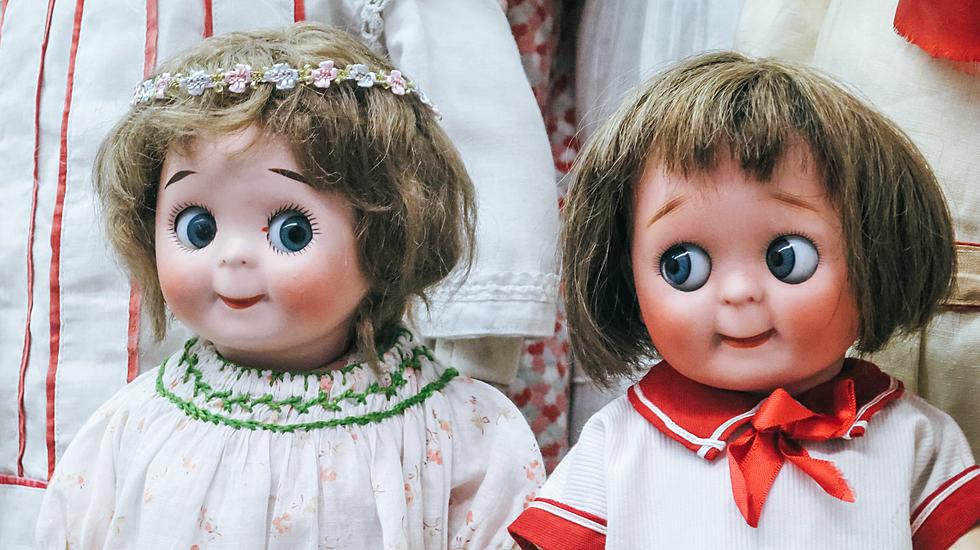 I've Never Seen A Minnesota Store With More Dolls Than This One. Have You?
Camilo Jimenez, Unsplash
In every corner of this store, you'll find watchful eyes.
Only a tad terrifying. 
Mrs. B's Dolls, owned by Marlys Burgess, has been in business for over 30 years. Burgess, who goes by Mrs. B, began making and selling doll clothes in 1958.
She opened her store in Blaine, Minnesota, in 1987, and since then, has been busy stacking the shelves with antique dolls and homemade clothes.
From what I've seen on Facebook, it seems more people are currently selling their old dolls rather than buying them, but that doesn't seem to discourage Mrs. B.
These cows are definitely my favorite find so far!
The clothes on Mr. and Mrs. Moocows are hand-made by Mrs. B herself. She's obviously a very talented lady.
I can't say I'm personally interested in antique dolls (I've seen too many horror movies for that), but I appreciate Mrs. B's dedication to her passions.
The store isn't super active on Facebook, but as of recently, the posts focus on the history of the dolls, which I assume is, in part, why Mrs. B finds the figurines so riveting.
For example, this Madame Alexander Dolls (pictured below) comes with an extensive back story, which you can read by clicking on the picture.
Likewise for these Tiny Tears doll.
Did you ever play with any of antique dolls? Let us know on the Kat Kountry app or in the comments below.
And if you have time, stop in and see Mrs. B at 10130 Central Ave NE in Blaine.
KEEP READING: Check out these totally awesome '80s toys
MORE: See 30 toys that every '90s kid wanted