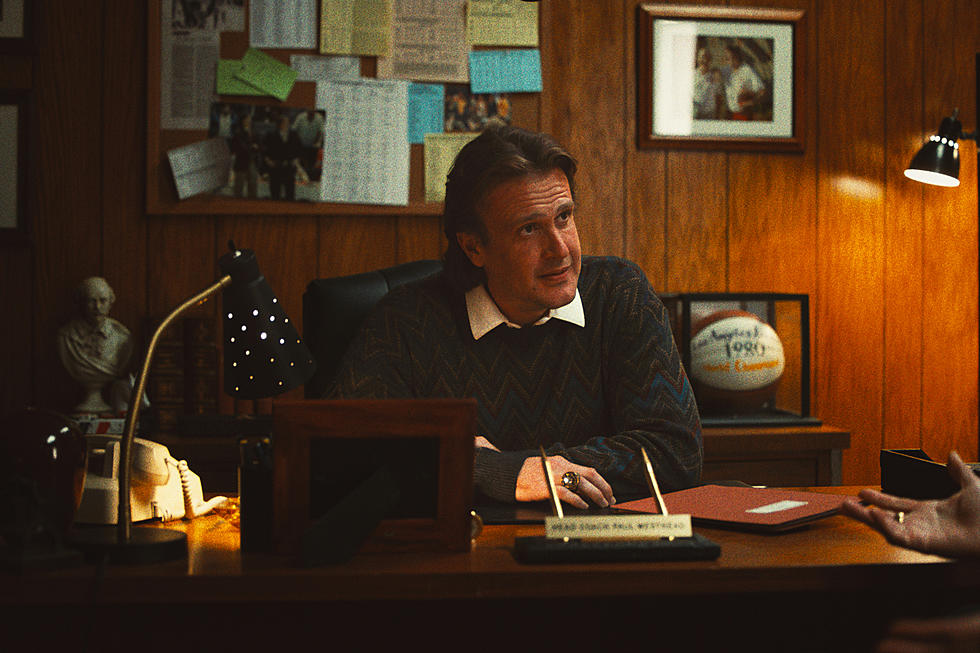 Everything New on Max in August 2023
HBO
HBO's Winning Time: The Rise of the Lakers Dynasty returns with new episodes on HBO and on Max starting on Sunday August 6. The new season follows the evolution of the L.A. Lakers into the 1980s, up through 1984, when the Lakers and Celtics squared off in 1984 to crown the champions of basketball.
If you prefer modern sports to recreations of sports history, there's also a new season of Hard Knocks focused on the New York Jets. Max will also add a bunch of other non-sports stuff in August, including a new season of Rap Sh!t and a new Adventure Time series, Fionna & Cake. For library titles, you can watch Avatar, the Nightmare on Elm Street franchise, some Death Wishes, a couple Naked Guns, and Before Midnight.
Here's everything coming to Max in August 2023:
August 1
A Hologram for the King (2016)
A Nightmare on Elm Street (1984)
A Nightmare on Elm Street (2010)
A Nightmare on Elm Street 2: Freddy's Revenge (1985)
A Nightmare on Elm Street 3: Dream Warriors (1987)
A Nightmare on Elm Street 4: The Dream Master (1988)
A Nightmare on Elm Street 5: The Dream Child (1989)
A Royal Affair (2012)
Agent Cody Banks (2003)
Agent Cody Banks 2: Destination London (2004)
American Gangster (2007)
Amsterdam (2022)
Angel of Mine (2019)
Animal Kingdom (2010)
Annie Hall (1977)
Antitrust (2001)
Before Midnight (2013)
Best Man Down (2013)
Beyond the Reach (2015)
Blown Away (1994)
Body of Lies (2008)
Bulletproof Monk (2003)
Chernobyl Diaries (2012)
Client 9: The Rise and Fall of Eliot Spitzer (2010)
Cloudy with a Chance of Meatballs (2009)
Dawn of the Planet of the Apes (2014)
De-Lovely (2004)
Deadfall (2012)
Death Wish II (1982)
Death Wish 3 (1985)
Death Wish 4: The Crackdown (1987)
F/X (1986)
F/X 2: The Deadly Art of Illusion (1991)
Fame (2009)
Fargo (1996)
Flash of Genius (2008)
Good News (1947)
I Am Not Your Negro (2016)
Ice Station Zebra (1968)
Infinitely Polar Bear (2015)
Inside Job (2010)
Jason Goes to Hell: The Final Friday (1993)
Kill Your Darlings (2013)
King Arthur: Legend of the Sword (2017)
Kingpin (1996)
Leaving Las Vegas (1996)
Love Is Strange (2014)
Maggie's Plan (2016)
Miss Congeniality (2000)
Miss Congeniality 2: Armed and Fabulous (2005)
Mortal Kombat Legends: Battle of the Realms (2021)
My Scientology Movie (2015)
Naked Gun 33 1/3: The Final Insult (1994)
Night Catches Us (2010)
Night Moves (1975)
Ocean's Eight (2018)
Ocean's Thirteen (2007)
Ocean's Twelve (2004)
Our Family Wedding (2010)
Out of Time (2003)
Restless (2011)
Ronin (1998)
Rubber (2010)
Searching for Sugar Man (2012)
Shattered (1991)
Soul Plane (2004)
Spaceballs (1987)
Spawn (1997)
Stage Fright (1950)
Stan & Ollie (2018)
Star 80 (1983)
Stealing Harvard (2002)
Take Shelter (2011)
The Age of Adaline (2015)
The Amityville Horror (1979)
The Amityville Horror (2005)
The Assistant (2020)
The Bourne Ultimatum (2007)
The Bronze (2015)
The Comedian (2016)
The Dirty Dozen (1967)
The Exception (2017)
The Fluffy Movie (2014)
The Getaway (1972)
The Good Lie (2014)
The Goodbye Girl (1977)
The Hollars (2016)
The Hunted (2003)
The Illusionist (2010)
The Iron Giant (1999)
The Killer Elite (1975)
The Mean Season (1985)
The Naked Gun 2 1/2: The Smell of Fear (1991)
The Naked Gun: From the Files of Police Squad! (1988)
The Omega Man (1971)
The Phantom (1996)
The Prince & Me (2004)
The Seagull (2018)
The Thomas Crown Affair (1968)
The Thomas Crown Affair (1999)
The Wash (2001)
The Water Horse: Legend of the Deep (2007)
They Died with Their Boots On (1941)
This Is Elvis (1981)
Till the End of Time (1946)
Torpedo Run (1958)
Transcendence (2014)
Travels with My Aunt (1972)
Twister (1996)
Wes Craven's New Nightmare (1994)
Whiteout (2009)
Wild Wild West (1999)
August 3
House Hunters, Season 200 (HGTV)
House Hunters International, Season 172 (HGTV)
Vlad and Niki, Season 2B
August 4
Khun Pan 3 (2023)
August 6
Big Sky Kitchen with Eduardo Garcia, Season 2 (Magnolia Network)
Evil Lives Here, Season 14 (ID)
Winning Time: The Rise of the Lakers Dynasty, Season 2 (HBO Original)
Worst Cooks in America: Love at First Bite, Season 26 (Food Network)
August 7
Kim vs Kayne: The Divorce (Discovery Networks International)
Ugliest House in America: Summer Road Trip, Season 4 (HGTV)
August 8
Bugs Bunny Builders, Season 1F
Hard Knocks: Training Camp with the New York Jets (HBO Original)
August 9
Contraband: Seized at the Border, Season 1 (Discovery Channel)
Doubling Down with the Derricos, Season 4 (TLC)
Get Hard (2015)
August 10
Cookie Monster's Bakesale (Max Original)
Rap Sh!t, Season 2 (Max Original)
August 12
Belle Collective, Season 2B (OWN)
I Survived Bear Grylls, Season 1 (TBS)
August 14
Forensic Files II, Season 4A (ID)
Signs of a Psychopath Season 6 (ID)
August 15
90 Day: The Last Resort, Season 1 (TLC)
Good Bones, Season 8 (HGTV)
House Hunters International Season Volume 8: Season 188 (HGTV)
Scent of Time (Max Original)
What's Wrong With That House?, Season 1 (HGTV)
August 16
Battle of the Decades, Season 1 (Food Network)
August 17
Avatar (2009)
I Love You, And It Hurts (Te Quiero y Me Duele) (Max Original)
August 18
American Masters: Sidney Poitier: One Bright Light (2000)
MarkKim + Chef (Max Original)
Time of Essence, Season 1 (OWN)
August 20
Disappeared: The Bradley Sisters (ID)
Sister Wives, Season 18 (TLC)
Stand Up to Cancer
August 22
Bobby's Triple Threat, Season 2 (Food Network)
August 23
BS High (HBO Original)
Why The Heck Did I Buy That House?, Season 2 (HGTV)
August 24
Bargain Block, Season 3 (HGTV)
Save My Skin, Season 4 (TLC)
August 25
Tracked, Season 1 (Discovery Channel)
August 27
Disappeared, Season 11 (ID)
We Baby Bears, Season 2B (Cartoon Network)
August 29
Bugs Bunny Builders: Hard Hat Time, Season 1C (Cartoon Network)
August 30
Design Down Under, Season 1 (Magnolia Network)
In With the Old, Season 4 (Magnolia Network)
August 31
Adventure Time: Fionna & Cake, Season 1 (Max Original)
Futuristic Sci-Fi Movies That Are Now Set In The Past
When these sci-fi movies came out, they offered predictions for the future of society — years later, they're officially set in the past.