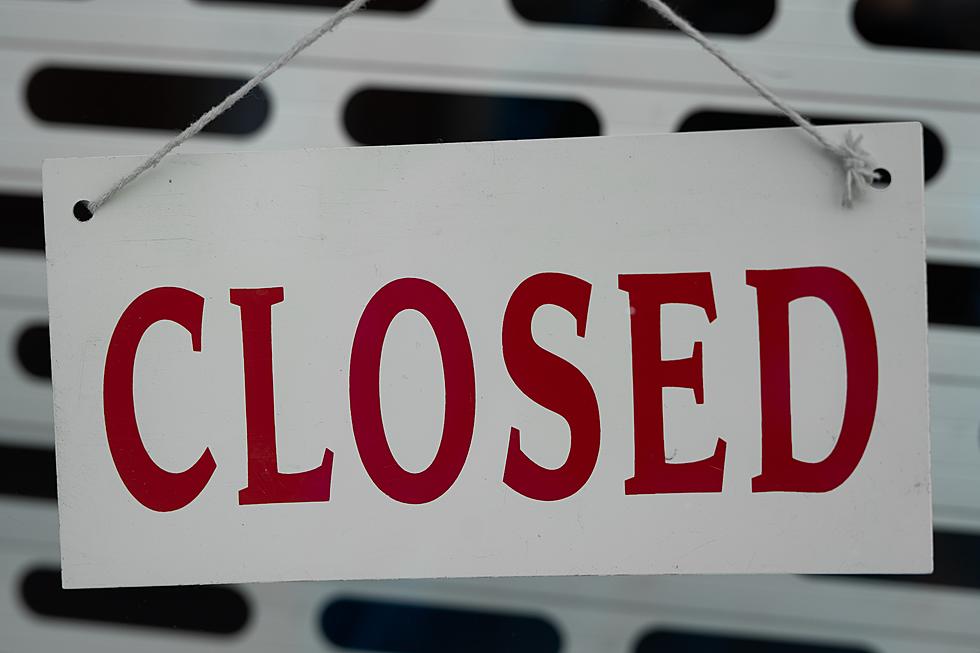 February was a really tough month for businesses in Rochester, Minnesota. Right away, we were slammed with two businesses that announced closings and one of those included a business that left some brides with a whole lot of questions.
5 Rochester Businesses That Announced They Were Closing in February 2023
Gray Duck Theater and Coffeehouse
A bittersweet announcement about a Rochester, Minnesota business was shared on February 1st. Andy Smith with Gray Duck Theater announced that the location at 619 6th Ave. NW has officially closed.
It is always tough to hear about a business closing but in the video that Gray Duck Theater posted, the space won't be sitting empty.
Pop's Art Theatre will be moving in and they stated that they want to maintain the spirit of Gray Duck and have a few fun things planned as well including arcades, bringing in older films and new releases that you can't find in other theaters. Midnight movies, live music and more will also be part of this new venue in town.
Mestad's Bridal and Formal Wear in Rochester Suddenly Closes for Good
Mestad's Bridal and Formal Wear, a locally owned shop at 1171 6th Street NW in Rochester, posted a note on its door February 1st and also on social media that they were closed.
Rochester, Minnesota Bed Bath & Beyond Store in Closing
In early February, we heard the news that Bed Bath & Beyond were going to close another 80+ stores throughout the United States.  Stores in Illinois and Iowa were on the list but we thought that the Rochester, Minnesota store was safe.  Unfortunately, it wasn't.
ABC & Toy Zone Closing in Rochester
Pretty sure I had a look of shock on my face when the news broke that the beloved ABC & Toy Zone store in Rochester, Minnesota was closing. My kids loved going here when they were little.  Sadly, a banner was put up announcing the closing and a bunch of "store closing" signs were also placed in various locations and items, including fixtures, are being sold.
Taqueria El Sueno in Rochester, Minnesota Is Closing
A heartbreaking message showed up on Facebook in February announcing the decision to close one of Rochester's most authentic Mexican restaurants.  Taqueria El Sueno sadly announced that they would be closing.
This restaurant won't stay dark for too long though. Taco Lab, which currently has a food truck parked at 1310 5th Place NW in Rochester, is going to open its own restaurant in the old Taqueria El Sueno location.
Favorite Southeast Minnesota Restaurant in Spring Valley Announced It Closed
After 66 Years, A&W Restaurant in Spring Valley, Minnesota Permanently Closed
Mid-February, we heard the news that the classic A&W Restaurant in Spring Valley, Minnesota was closed.  Their popular root beer and unique experience pulling up to the classic outdoor drive-in was done for good.
List of Rochester Businesses That Closed in 2022
Saying goodbye is never easy, and in Minnesota, it takes us a few hours to actually get out the door when we are visiting friends. Sadly, a few businesses in Rochester, Minnesota had their own goodbye in 2022 - some in more of a Minnesota style with a note and a few weeks or days to have closure, while others just seemed to disappear in the night forever.