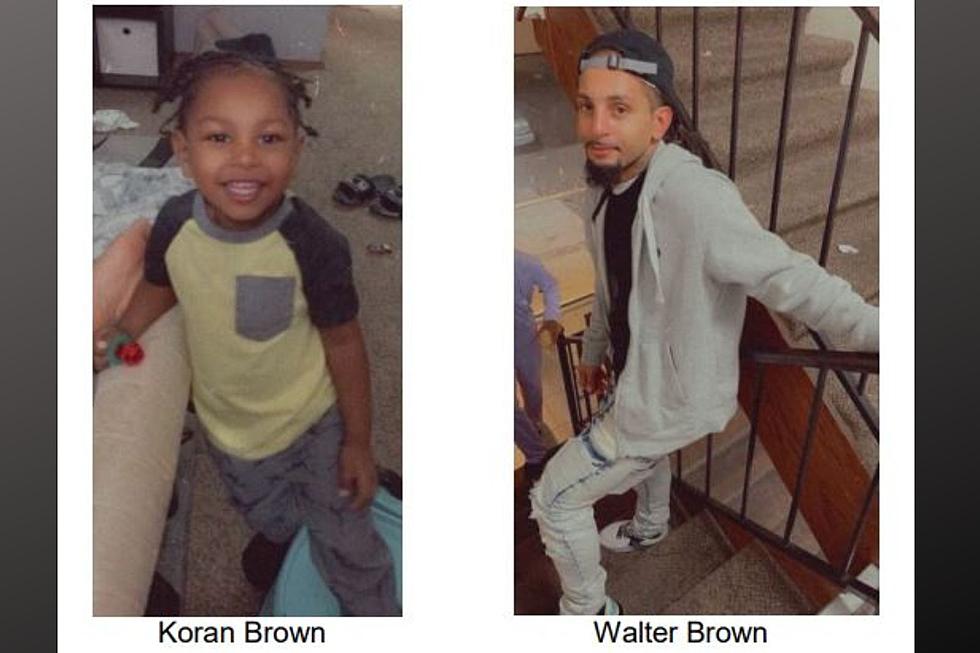 BCA Alert Issued For Missing Mankato Child and His Father
Minnesota BCA
Mankato, MN (KROC-AM News) - The Minnesota Bureau of Criminal Apprehension has issued a statewide alert for a missing father and son.
Mankato Public Safety is requesting the public's assistance in finding 2-year-old Koran Kory Brown and 29-year-old Walter Brown. They were last seen leaving a residence in Mankato on or around March 23 after an altercation with the toddler's mother.
Officials say they have not been seen or heard from since, raising concerns about their welfare. The father and son were reported missing to authorities in Mankato on March 29. The BCA is now assisting with the ongoing investigation into their disappearance.
The missing child is black, about 2 foot eight, 40 pounds, with brown eyes and dark-colored hair. His father is also black, 5 foot eight, 160 pounds, with brown eyes and brown hair. The BCA alert says he also has dreadlocks with blonde tips, a beard, and visible tattoos on his neck.
Anyone with information that could be useful to investigators is urged to contact Mankato Public Safety at 507-387-8725.
$25,000 Rewards Offered in Two Rochester Cold Case Murder Investigations
The Rochester Police Department is hoping to identify those responsible for the deaths of April Sorenson and Robert Volgmann.