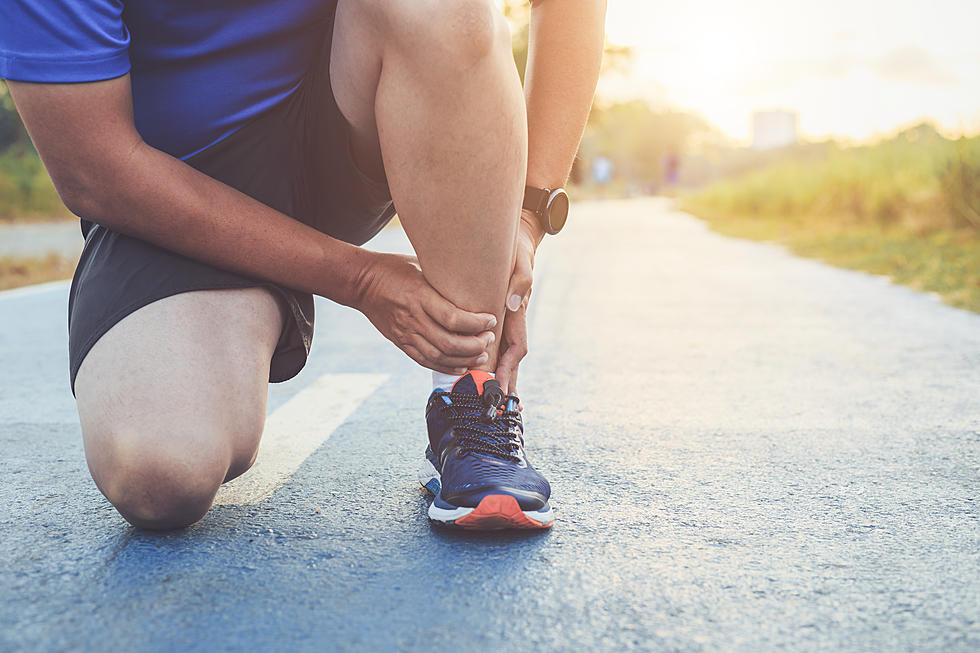 Flesh-Eating Bacteria Sidelined an Avid Runner but Now He's Back in Rochester
PhanuwatNandee, Thinkstock
A few weekends from now, the Med City Marathon will take place in Rochester, Minnesota. It's going to mark a triumphant return to one avid runner who was battling a flesh-eating bacteria.
The runner's name is Chris Gordon and according to ABC 6, he's a lifelong runner. Sadly, in 2015, his running days seemed to be behind him after he contracted this flesh-eating bacteria.
How the heck did this happen to him? It was all because of a scratch he got from his garage door. Seriously. How scary!
Chris told ABC 6 that he thought he was going to die and at one point had a 30% chance of survival. He had a swollen arm, was in a 5-day coma, spent two months in the hospital, and had reconstructive surgery. It totaled up to be almost $1,000,000 in medical bills.
Chris' father-in-law says, "'When we remember what it was like when he could just barely turn his head or move in the hospital and now he's out there running for 26 miles at a shot.'" Once he was out of the hospital he was back on the treadmill training, getting back into running shape.
That is pretty amazing! And he thanks the team at Mayo Clinic for the life he's able to live today. And as a thank you to the staff, he's back in Rochester to run the Med City Marathon, which, the last time he ran it, was during his Mayo stay nearly 10 years ago.
Good luck to Chris and everyone running the Med City Marathon this year!
16 Minnesota Pizza Joints Reviewed by Barstool Sports
Founder of Barstool Sports, Dave Portnoy, isn't just known for his blog, he also has a popular video series called One Bite where he reviews different pizza joints. These are the 16 that he's reviewed in Minnesota in order from lowest to highest rating.