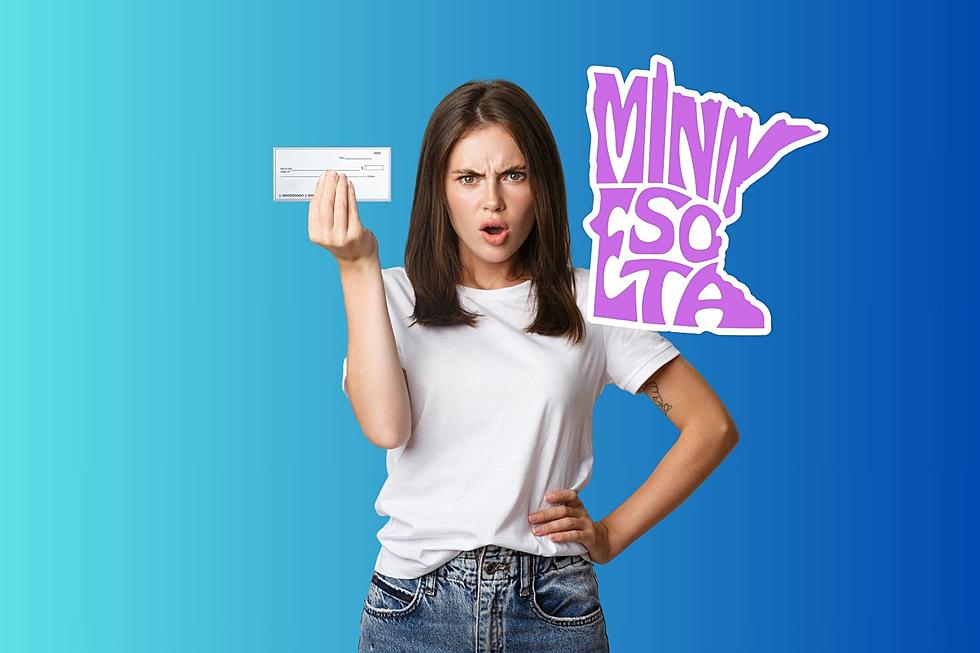 Why are Our Minnesota Walz Checks Coming From Montana?
Canva
Many Minnesotans have now received their rebate checks from Governor Walz. They started distributing them via direct deposit in mid-August but those who were getting the physical check didn't start receiving them until recently. However, many people think that the check they got in the mail is a scam. It's not! Don't throw it out!
Minnesota Walz Rebate Checks
If you aren't familiar with the rebate check or Walz checks, whatever you want to call them, here's a brief summary from the post I wrote about it:
You qualify for this rebate if you filed your 2021 taxes individually and reported a gross adjusted income of $75,000 or less or if you filed jointly and, as a couple, reported a gross adjusted income of $150,000 or less.

[You'll get] $260 per person ($520 for couples who file taxes jointly) and $260 per dependant up to three dependants.

 
READ MORE: Walz Rebate Checks Are Being Distributed
Why Are the Minnesota Rebate Checks Coming from Montana?
Like I mentioned earlier, there are some Minnesotans getting their physical rebate check and immediately think it's a scam. That's because it's coming from a place in Missoula, Montana called Submittable Holdings, Inc. But why?
WCCO talked to the Minnesota Department of Revenue about this and they said that it's "'because we are in the middle of property tax refund season, and the department does not have the resources needed to issue both payments without risking an interruption.'"
So if you're awaiting a physical check to come in the mail, don't freak out if you see it's from Montana, it's totally legit. And if you're waiting for your money and are wondering when you'll get it, they are expecting to have all the money distributed by the end of this month.
Minnesota Cabin on Lake Superior is the Sexiest Airbnb
I would argue that this Minnesota Airbnb that's right by Lake Superior is the sexiest Airbnb in the state. Check out the pictures.