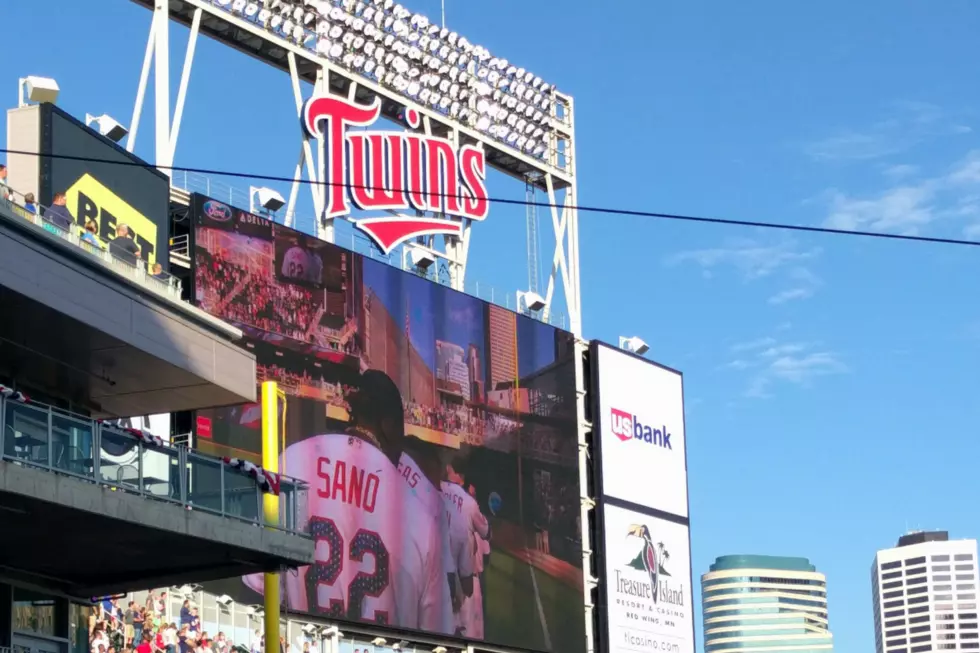 Little Boy Has A Moment At Target Field He Will Never Forget (WATCH)
Jessica Williams - TSM Rochester
A little boy named William had a day he will never forget with the Minnesota Twins - but it isn't the winning game that he will remember most.  He was all dressed up as one of the baby TC's and running the bases on Sunday, July 8th - a dream that any kid would love!  As he was running though, his mom, who was serving overseas with the military was waiting for him with her arms wide open for a big hug.  When he saw her...well, you will just have to watch.
My eyes tear up just writing that moment down because I can't even begin to dream what that moment was like for William or his mom, Andrea.  William just wanted to hug his mom and that Twins gear was soon off and he was in his moms' arms again.  (If you can't see the video below - click here)
The Minnesota Twins game on July 8th was Armed Forces Appreciation Day.  1,000 tickets to the game were donated by Thomson Reuters for retired and active members of the U.S. Military, a flyover of military helicopters, display of military vehichles were some of the ways the Minnesota Twins made this day extra special.  (Click here to learn more about this special day at Target Field).
Here are a few more great stories about the Minnesota Twins and Target Field: