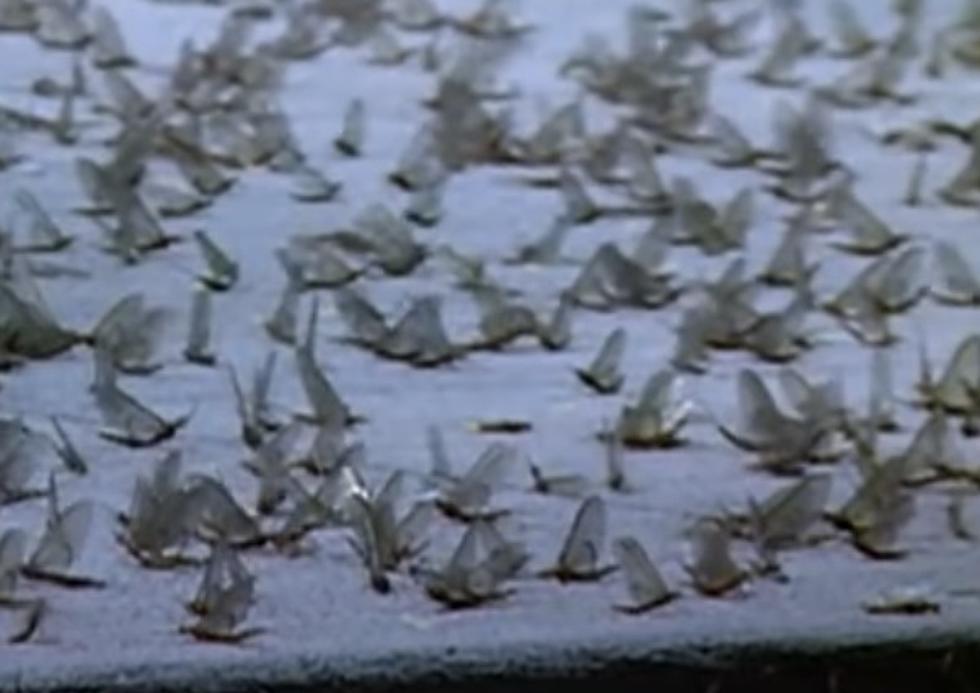 Massive Mississippi River Mayfly Hatch Shows Up on Radar
YouTube
In a year that's already seen a global pandemic, precipitation from a tropical storm, sure, let's add an insect hatch so big it shows up weather radar too.
Yes, 2020 has been QUITE the year. And now we can add yet another oddity: A massive insect hatch along the Mississippi River near La Crosse that was so massive, weather radar picked up its activity.
That's exactly what happened Sunday night, at least according to the National Weather Service office in La Crosse, who posted the note on their Twitter page along with a quick video of the swarm as it materialized over 'Ol Man River.
"Another night, another insect hatch emerging from the Mississippi River," NWS La Crosse noted. "Breezy, southerly winds appear to be pushing the insects northward."
Great! At least it wasn't pushing them west towards us here in Rochester. Can you imagine an insect hatch along the Zumbro River so big it shows up on radar? No thanks. Of course, this isn't the first time this has happened, though. Massive mayfly hatches are a fairly normal occurrence along the Mississippi in late spring and early summer, whether it's in La Crosse or up in Hastings. (In fact, check out this La Crosse TV station's video from 2014 to see what the mayfly hatch looks like in person.)
And, this Fox 9 story notes how other dragonfly and ladybug hatches large enough they've been captured on radar have happened recently not just here in Minnesota and Wisconsin but in several additional states, including southern California.
Sure, these massive insect hatches might make you squirm, but at least it takes our minds off the coronavirus, doesn't it?
Win your own virtual concert with Luke Bryan for you and 10 friends!
Listen weekdays at 9:20 am, and 12:20 & 4:20 pm on Quick Country 96.5!


Enter your number to get our mobile branded app
8 Reasons Why Having Luke Bryan in Your Living Room is Better Than a Concert