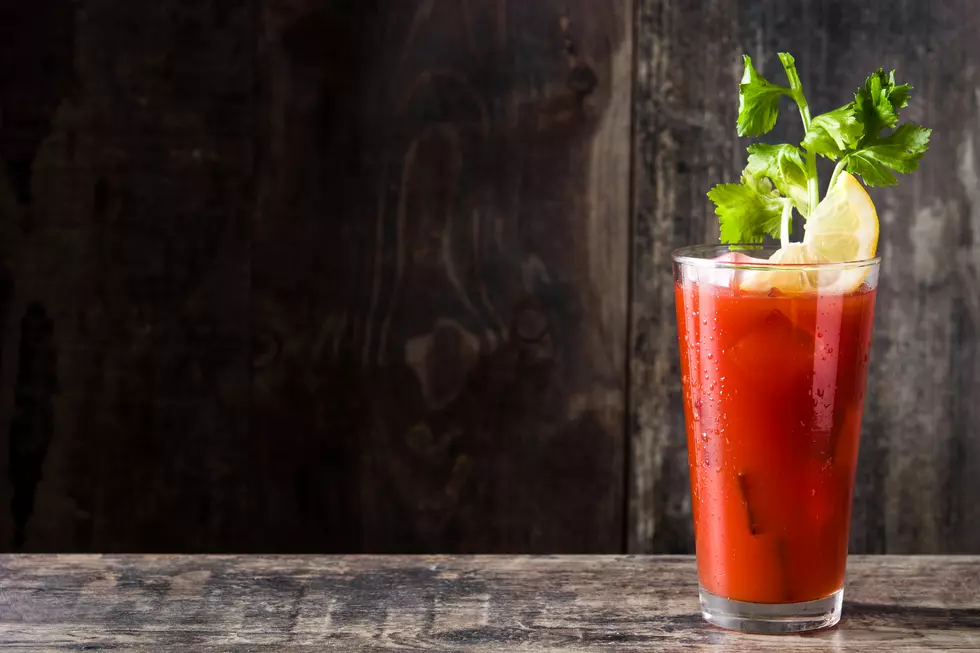 Minnesota Bar Attempting to Break Record for Largest 'Build Your Own Bloody Mary Bar'
Getty Images, etorres69
Enter your number to get our free mobile app
There is a bar in Waconia, MN, which is just southwest of the Twin Cities, that will attempt to break the record for the World's Largest Build Your Own Bloody Mary Bar next month. The bar is called Garage Bar and Bowl.
On Saturday, October 3rd they will host this crazy BOY Bloody Mary bar with "'well over' 100 garnishes, sauces" and other toppings according to Bring Me the News. This should break the World Record Academy's record for the largest BOY Bloody Mary bar.
The current bar that holds this title is a bar in Fort Collins, CO called the Silver Grill Cafe. When they broke that record back in 2012 they had 45 garnishes. So Garage Bar and Bowl should demolish that record!
If I had to guess, Garage Bar and Bowl will have a successful, well organized, MASSIVE build your own Bloody Mary bar because they do one every Sunday already. They even won the Twin Cities Bloody Mary Festival last year.
If you are interested in attending this record-breaking BOY Bloody Mary bar, space is limited due to COVID so you need to get tickets in advance. Reservations are made by table, 4 people can sit at a table, and it costs $35 per table. With this $35, each person at your table will get bottomless Bloody Marys plus toppings and a commemorative shirt.
To reserve a table you can email info@garagebowl.com or call (952) 442-9999.
AMAZING! Old Grain Bin in Minnesota is now a bar in Wisconsin