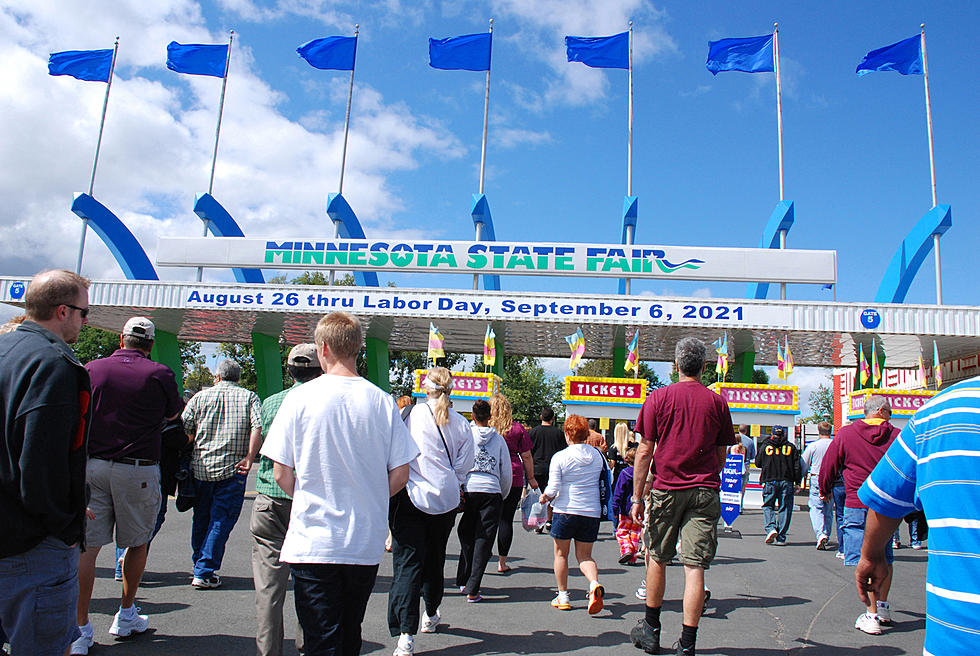 You Can Get Paid to Go to the Minnesota State Fair This Year
Minnesota State Fair
The Minnesota State Fair is looking to hire a LOT of employees this year, meaning you could get paid to head to the fair this year!
The Minnesota State Fair has consistently been rated one of the best state fairs in the country (duh, right?) And before the pandemic canceled the 2020 version, the fair had been setting daily attendance records the past few years, as well. So it's not a surprise that keeping the fair itself up and running takes a lot of workers each year.
About 2,300 of them, to be exact. That's the number of employees the Great Minnesota Get-Back-Together (as the fair calls itself this year) is looking to hire for its 2021 run. And, seeing as the fair this year kicks off on Thursday, August 26th, (and runs through Labor Day, September 6th) that means fair officials now have less than 60 days to do it.
According to this KSTP-TV story, there are two types of jobs the fair is hiring for right now: 30 positions to help NOW, before the fair begins, and then 2,300 positions to work at the fair during its 12-day run at the state fairgrounds in Falcon Heights. The employment page on the Minnesota State Fair website describes being en employee at the fair like this:
Working at the Minnesota State Fair is an opportunity to be part of welcoming more than 2 million people to celebrate the best Minnesota has to offer in our state's most storied end-of-summer tradition. Benefits include free fair admission, valuable work experience, making great friends and so much more.
So just what kind of jobs are they looking to hire? Well, KSTP says open positions right now include ticket takers, sanitation, park and ride, and even helping with livestock. And, you'll earn a minimum of $10.25 per hour, with some positions paying as high as $15 per hour.
The state fair says anyone 16 years or older can apply. You can check out ALL the open positions at the state fair HERE. And while we're talking about jobs in Minnesota, keep scrolling to check out a list of some of the highest-paying positions here in the Land of 10,000 Lakes!
Listen to Curt St. John mornings from 6 to 10 on Quick Country 96.5
and afternoons from 2 to 6 on 103.9 The Doc
KEEP READING: The 30 Highest Paying Jobs in Minnesota
The Four Deadliest Jobs in Minnesota
Below you'll see the four most dangerous occupations in Minnesota according to
knowyourrights.com.
Did your job make the list?