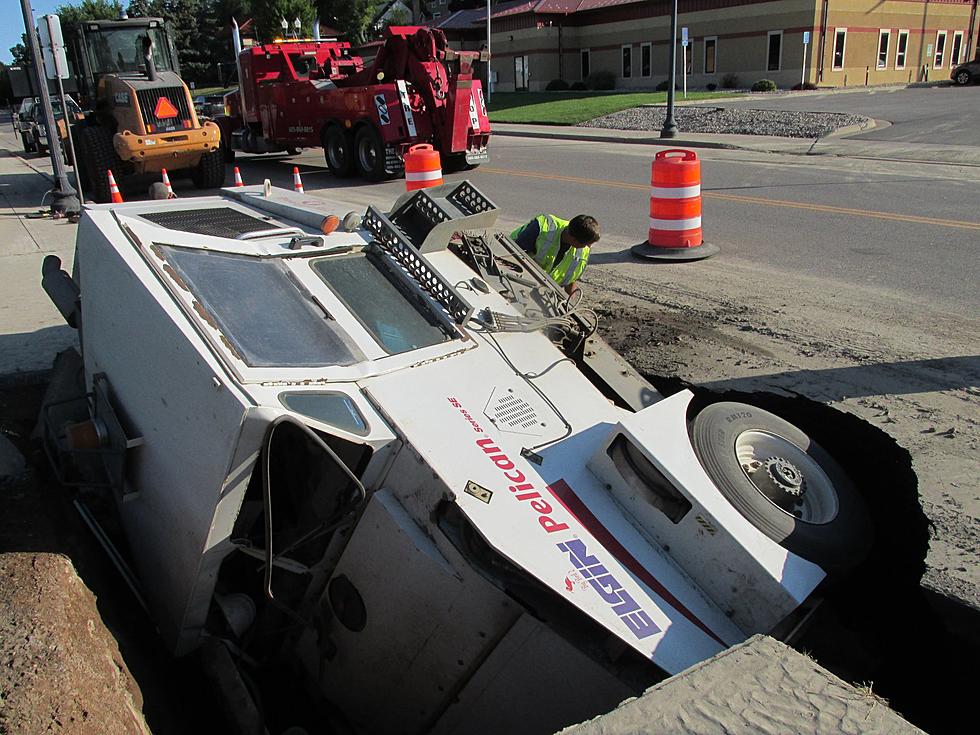 Minnesota Street Sweeper Swallowed By Sinkhole
City of Ortonville (Facebook)
Enter your number to get our mobile branded app
It's something you definitely don't see every day: a street sweeper swallowed up by a sinkhole!
Sinkholes are something you don't see every day, and that's probably a good thing. I didn't know too much about what causes sinkholes to form, so I checked with the United States Geological Survey for a little more information.
According to their site, "Sinkholes are common where the rock below the land surface is limestone, carbonate rock, salt beds, or rocks that can naturally be dissolved by groundwater circulating through them. As the rock dissolves, spaces and caverns develop underground. Typically, sinkholes form so slowly that little change is noticeable, but they can form suddenly when a collapse occurs. Such a collapse can have a dramatic effect if it occurs in an urban setting." the site said.
And yeah, as you can see in the pictures below, those ARE some fairly dramatic images! (I wonder just which equipment was used and how long it took to get the street sweeper out-- and if it suffered any damage.)
KEEP LOOKING: See Inside Jason Aldean's Spectacular Beach House Mansion: