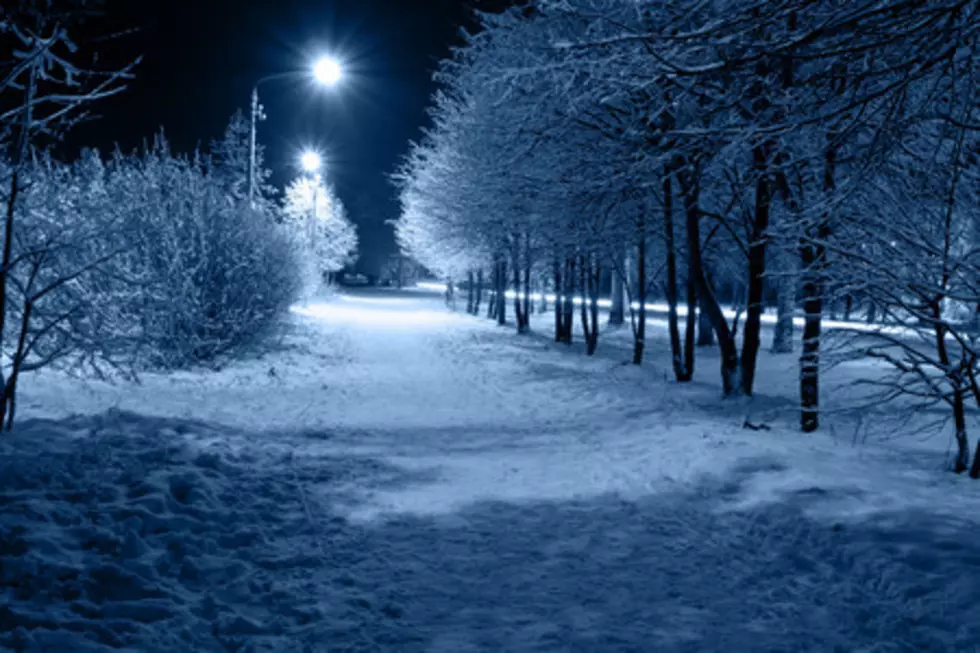 Longest Night of the Year in the U.S. Will Happen Here In Minnesota
ThinkStock
The winter solstice is upon us, and one spot in Minnesota will have the distinction of being the place with the longest night of the year in the U.S.
If you're looking for bragging rights for the Land of 10,000 Lakes, this might not be one of the top categories that come to mind, but Minnesota will be home to the place with the longest night of the year this year.
Seeing as December 21st is the official start to winter, it's also the date when we experience the least amount of sunlight here in the Bold North. It's that whole 'Winter Solstice' thing. (Although, due to a quirk of science, our sunsets have ALREADY started to happen later here in southeast Minnesota, even before the winter solstice-- get more HERE.)
And according to this New York Times story, the tiny town of Angle Inlet, Minnesota (which is over 8 hours north of Rochester in that weird part of Minnesota-- the Northwest Angle-- that protrudes into Canada) will have the longest night of the year tonight in the lower 48 states, with 15 hours and 50 minutes of darkness!
While that's a lot of nighttime, it's not the LONGEST night in the United States, though. That honor goes to the folks up in Utqiagvik, Alaska, (north of the Arctic Circle), where the sun dipped below the horizon in November and isn't set to rise again for 65 nights. Hoo boy. That's a LONG night!
But, hey, here in the lower 48-- Minnesota is number one for the longest night this year! So there's that. Now, if you're looking to brighten up your nights here in Rah-Rah-Rochester, keep scrolling to check out our list of the best holiday light displays. They're guaranteed to put you in the holiday spirit, no matter HOW long our nights are!
Listen to Curt St. John in the Morning
Weekdays from 6 to 10 a.m. on Quick Country 96.5
Sam's Christmas Village Features 10-Million Lights!
If you are looking for something fun, festive, and safe to do you should take your family to Sam's Christmas Village!
One Million Lights Are Shining Bright at the GLOW Holiday Festival in Minnesota
It's one of the biggest light displays in Minnesota and this year, you have a chance to walk through and enjoy this amazing light feature at the Minnesota State Fairgrounds. Grab tickets for the event
here
but first, check out some of the amazing photos below and get a taste for the spectacular views you'll get to experience.