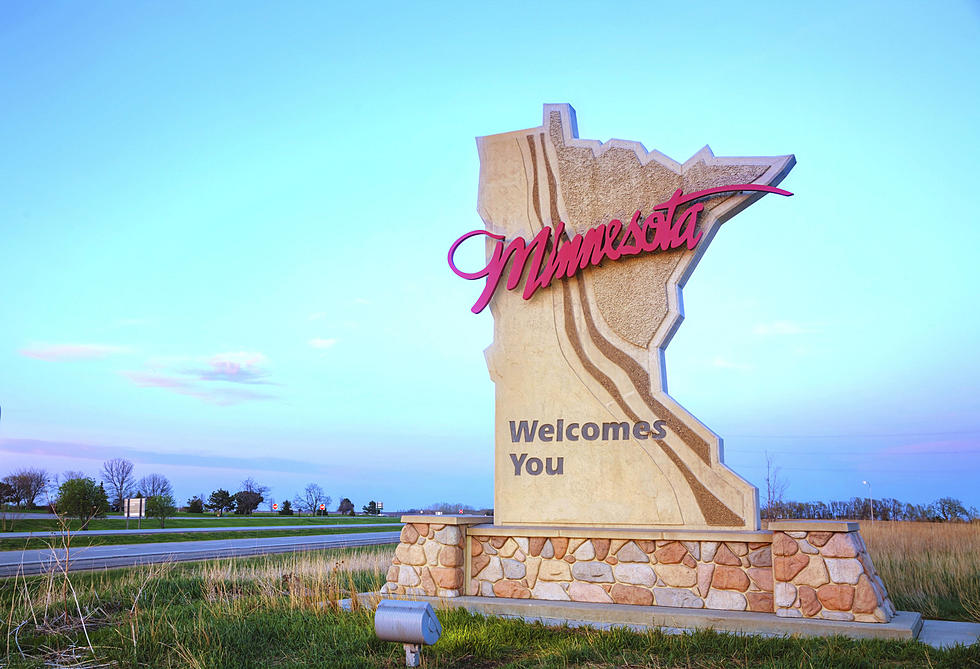 Nationwide Study Finds Two Minnesota Cities Are Top Destination Wedding Locations
AndreyKrav
When you hear the term destination wedding, don't you instantly picture a wedding somewhere warm on a white sandy beach or at least an adventure somewhere like Las Vegas?
That's what I think of, but a new study titled The Most Desirable U.S. Wedding Destinations ranked two Minnesota cities at #1 and #2 on their list. I know if I lived elsewhere and was invited to a destination wedding, I'd have questions.
This study was done by InsureMyTrip and they assessed 160 of the most populated U.S. cities, including one from every state, to find which are the best wedding destinations.
They then collected data based on the following criteria:
Quantity and quality of venues
Entertainment
Florist options in each city
Annual rainfall totals
The average cost of a hotel
As for the methodology, each data point consisted of the latest research available from reputable sources. All sources are city-specific level data points. The data was then standardized using minmax normalization. What is that you ask? I'll let them explain:
The minmax normalization value is multiplied by 10 to create a score (between 0-10). A score of 10 is always the best result, while a score of 0 is the worst. Each city is then ranked on its overall rating across all wedding-related data points, to find which city is the most desirable for a wedding.
Once all the data had been crunched, the top two destination wedding locations in the entire U.S. were St. Paul, Minnesota, and Minneapolis, Minnesota. Take that, Hawaii!
Here are the cities that finished in the Top 10:
Saint Paul, Minnesota
Minneapolis, Minnesota
Grand Prairie, Texas
Irving, Texas
Garland, Texas
Atlanta, Georgia
Ontario, California
Bakersfield, California
Dallas, Texas
Colorado Springs, Colorado
I guess the lesson learned for Minnesotans planning a destination wedding is that perhaps the best place to tie the knot may be right in your backyard.
KEEP READING: Here are the most popular baby names in every state
Using March 2019 data from the
Social Security Administration
,
Stacker
compiled a list of the most popular names in each of the 50 states and Washington D.C., according to their 2018 SSA rankings. The top five boy names and top five girl names are listed for each state, as well as the number of babies born in 2018 with that name. Historically common names like Michael only made the top five in three states, while the less common name Harper ranks in the top five for 22 states.
Curious what names are trending in your home state? Keep reading to see if your name made the top five -- or to find inspiration for naming your baby.
LOOK: Baby boomer baby names that have gone out of style
Using info from the Social Security Administration's baby name database,
Stacker
compiled a list of baby boomer baby names that have declined in popularity.