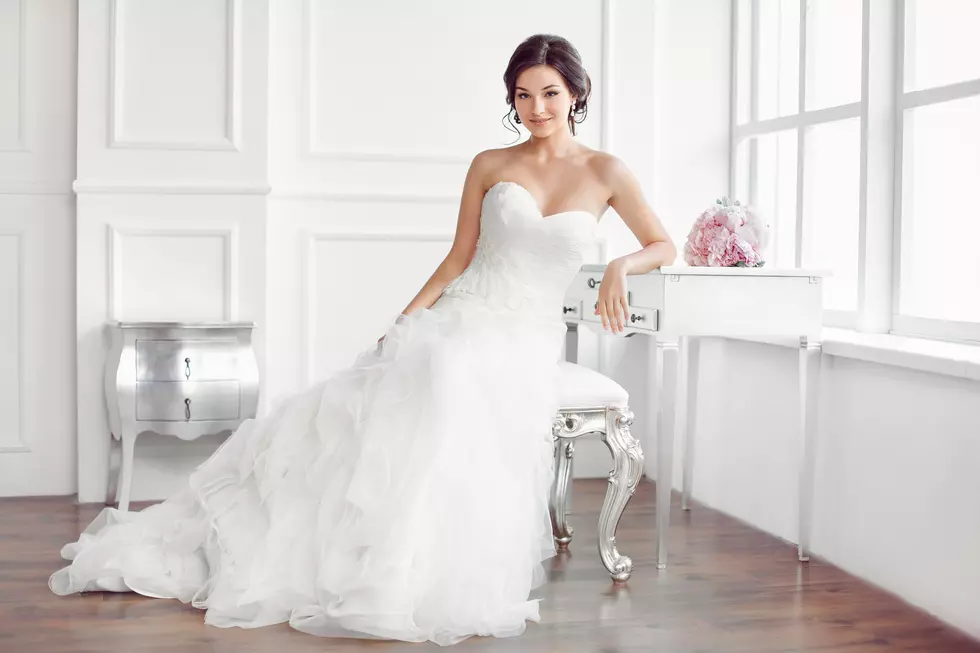 Say Yes To The Dress At One Of These 7 Bridal Shops In SE Minnesota
Dmytro Buianskyi ThinkStock
I met up with a friend the other day in Rochester and I couldn't help but notice the huge, gigantic rock on her left ring finger.  She was so excited to get engaged over the holidays and you can just see her glowing.  So fun!  She has started to research everything "wedding" and has been on the hunt to find the perfect dress.
7 Shops in Southeast Minnesota With Gorgeous Bridal Gowns
December is a huge month for engagements!  In fact, there were 282,900 proposals that happened last month, according to marthastewart.com.  If you happened to be one of the lucky people with a ring on your finger or you know someone who may have just said "yes", below are a few bridal shops that may have the perfect wedding dress for the big day.
What month do you think is the best to get married?
If you are planning a wedding, I just have one suggestion...do NOT plan your wedding during March Madness.  I got married in 2000 and while our reception was happening, some people were dancing but quite a few others were watching the tv's at the bar as Iowa State University was playing Michigan St. in the Regional Finals.  Sadly, Iowa State did not take the "W" that night.
These Are the Top 15 Global First Dance Wedding Songs
Discover the top 15 first dance songs used at wedding around the world, below (as of March 2022).