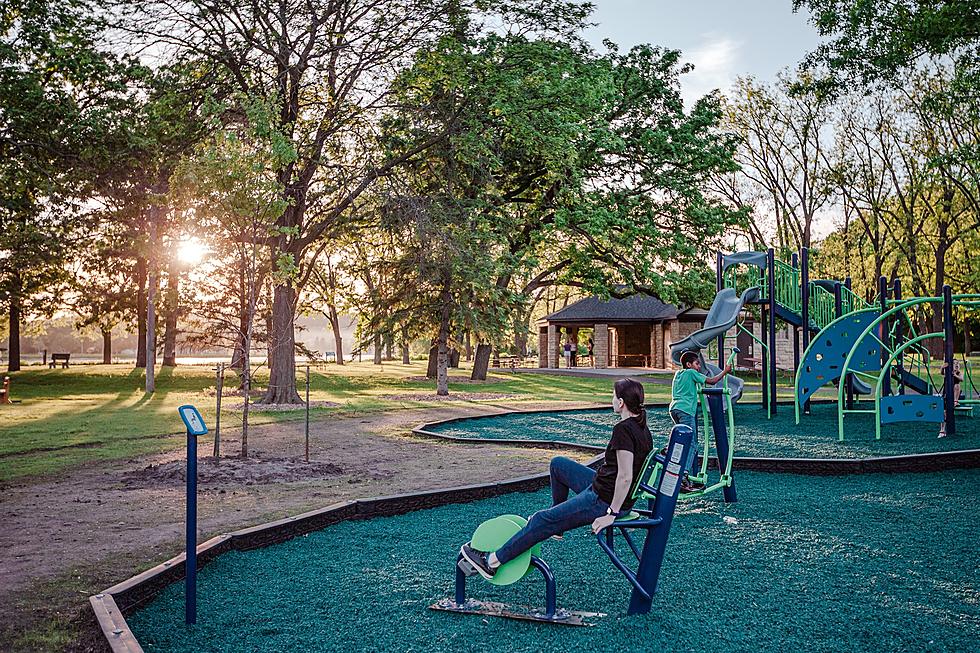 Rochester Park Gets an Upgrade, New Playground Debuts Today
Credit: Minnesota's Rochester via Facebook
A Rochester, Minnesota park recently got an upgrade and people seem pretty excited about it! The upgrade comes to Silver Lake East Park in Rochester. They got a whole new playground! And one of the really cool features of this new playground, in my opinion, is that there's something to do for all ages, both kids and adults.
The 'Minnesota's Rochester' Facebook page shared the news about the new playground and shared some pictures. It looks really nice with a slide, something that looks like a small rock climbing wall, and, of course, swings! But there are also some features for the parents.
The new playground also has something I'd describe as a mini-gym area. There's an elliptical, a recumbent bike, and a handcycle. I love this because that way if you want to get a workout in but you also need to keep the kids busy, bring them to the Silver Lake East Park, let them run loose for a bit while you get a workout in. The 'adult area' is right in the middle of the playground area too so it's easy to watch your kids while also working out.
The new playground looks really nice! If you want to check it out for yourself but don't know where to go, you can access Silver Lake East Park from East Silver Lake Drive.
If a more intense park is your thing, you better check out this crazy adventure park that's only 90 minutes from Rochester. Keep scrolling to check it out!
FUN: Check Out This Epic Adventure Park in Minnesota