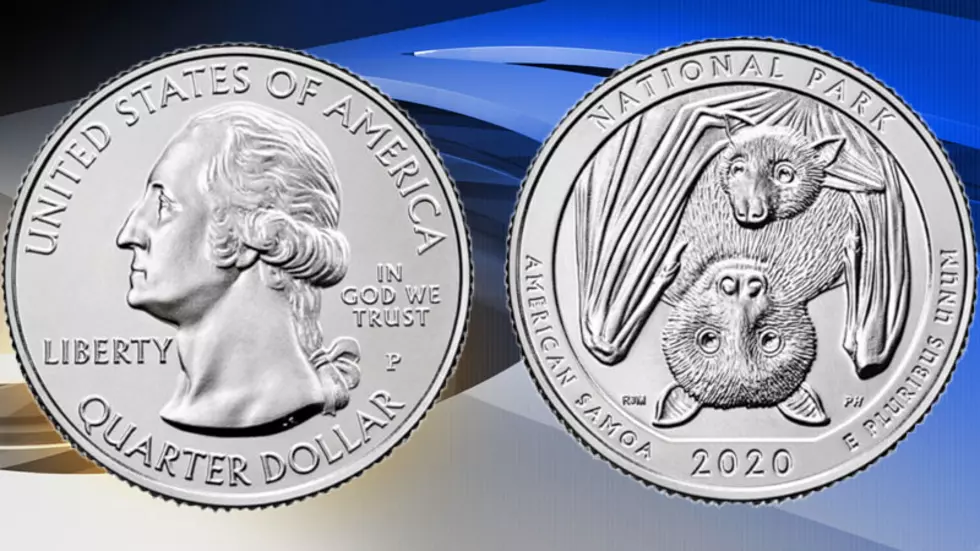 New Quarter Design Features a Fruit Bat
United States Mint
The United States Mint launched it's "America the Beautiful Quarters Program" ten years ago and releases five new quarters each year that celebrate our national parks. The first quarter released this year will feature a fruit bat.
The US Mint says, "The National Park of American Samoa is located some 2,600 miles southwest of Hawaii and is one of the most remote in the U.S. National Park System. The site includes sections of three islands—Tutuila, Ta'ū, and Ofu. Almost all of the land area of these volcanic islands—from the mountaintops to the coast—is tropical rainforest. The park's area totals 13,500 acres, 4,000 of which are underwater."
The quarter's design is intended to raise awareness to the bat's threatened status due to "habitat loss and commercial hunting."  Click here to see all of the designs planned for 2020.
Enter your number to get our free mobile app