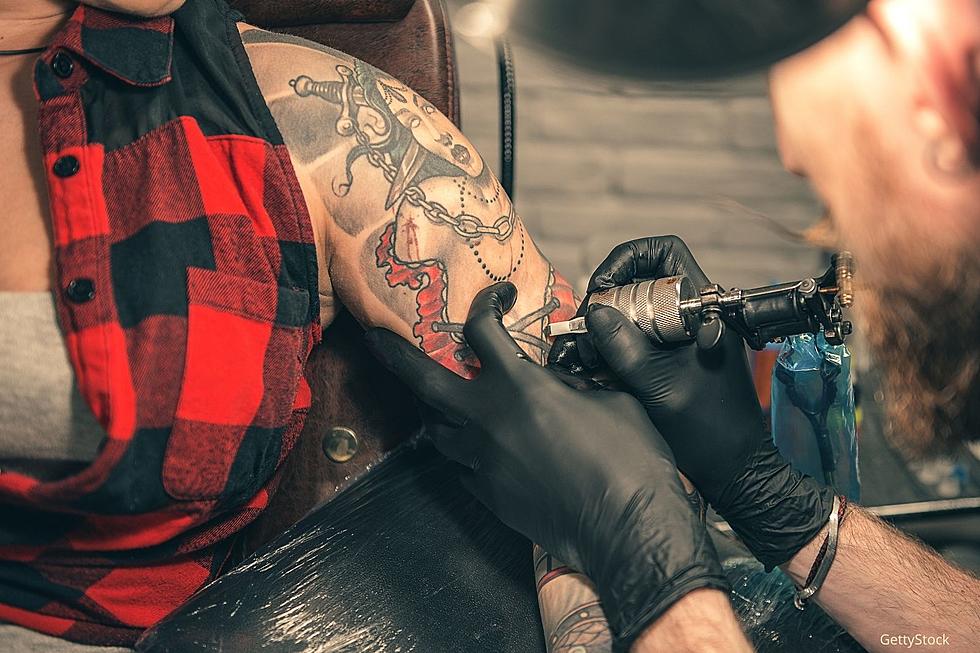 Sorry in Advance Announces Plan to Open Spring 2022 in Rochester
GettyStock
If you are looking to get some new ink, try holding out until the Spring of 2022 because I'm hearing that is when a new tattoo shop will be opening up in Rochester, Minnesota.
If you are looking to get a new tattoo, Sorry in Advance opening Spring 2022 in Rochester
I noticed the other day that there was some conversation happening on a Facebook group called Spotted in Rochester about a new tattoo shop opening.  I decided it was time to go on an adventure and see if I could find any new information out about this new tattoo shop coming to town...because, to be honest, I'm thinking it is time for some new ink myself.
Up in the giant window where the old Blackmon Gallery was located are a whole bunch of papers posted that have the words "Sorry in Advance Tattoo Parlour".  No one was around when I stopped by but the owner, Luke Austin, mentioned in one of his answers on the Spotted in Rochester chat that the plan is to open in the Spring of 2022.
Are you still not sure where this new tattoo parlour will be?  This spot used to be part of Refashion and if you drive by, you'll see the old signage up above the windows for the previous store.
Follow the artist on Instagram to get updates and see his work!
We have so many talented tattoo artists in our area and if you'd like to know more about Luke Austin and see his work, check out his Instagram page here for a whole bunch of amazing photos.
7 Tattoo Shops in the Rochester, Minnesota Area
If you are looking to get some ink now, Luke Austin is currently working at Six of Swords in Kasson, Minnesota.  If you are wanting something a little closer to Rochester, check the list below to find 7 tattoo shops nearby.
7 tattoo shops in the Rochester, Minnesota area
If you are looking to get some new ink and wondering where to go for the best tattoo, check out this list of all the tattoo shops in and near Rochester, Minnesota.