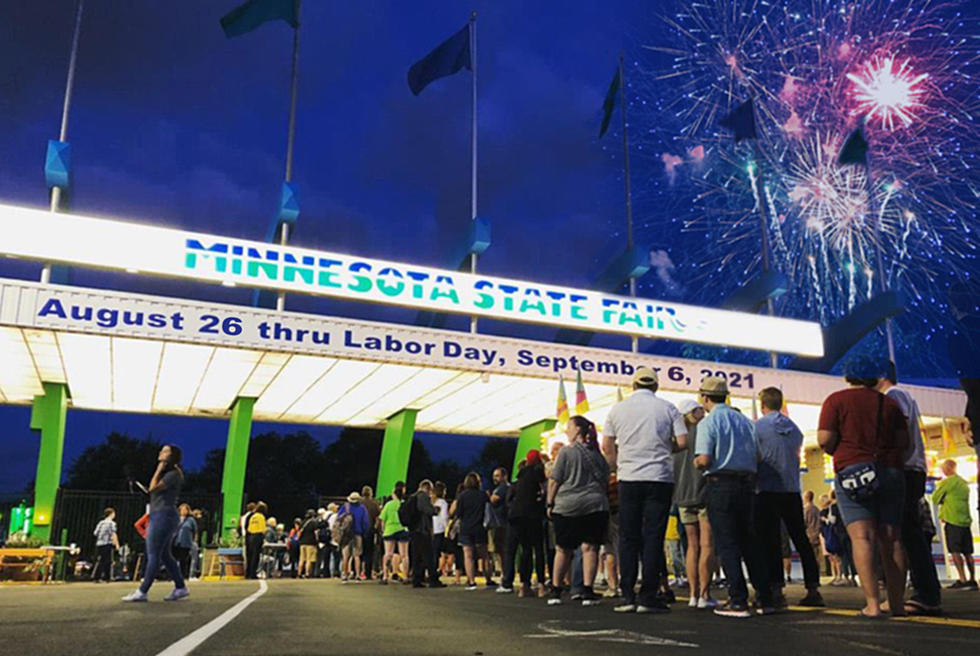 Now Hiring: Minnesota State Fair Still Needs More Workers
Minnesota State Fair
If you're looking to earn a little extra money-- and want to get into the State Fair for free-- Fair organizers want to talk to you.
It was only a few weeks ago that the Minnesota State Fair announced it was looking to hire nearly 2,200 workers to help organize, get ready for, and work at, this year's Great Minnesota Get-Back-Together.
And now, with the start of the Fair only a little over five weeks away, they're renewing their 'now hiring' call and are still looking to add more than 1,000 workers to the Fair staff. According to BringMeTheNews, the Fair said Wednesday they're still looking to add employees in the following positions:
Ticketing (including ticket selling and ticket taking)
Parking and Park & Ride attendants
Public safety employees
Food service
Rides and games
Barn attendants
Retail sales
Custodians
The Minnesota State Fair has consistently been rated one of the best state fairs in the country (duh, right?) And before the pandemic canceled the 2020 version, the fair had been setting daily attendance records the past few years, as well. So it's not a surprise that keeping the fair itself up and running takes a lot of workers each year.
The State Fair, which runs from August 26th through Labor Day, September 6th this year, says anyone 16 years or older can apply. You can check out ALL the open positions at the state fair HERE. And while we're talking about jobs in Minnesota, I'm guessing while it might be fun, a job at the State Fair probably isn't the most lucrative position out there. So what are they? Keep scrolling to check out a list of some of the highest-paying positions here in the Land of 10,000 Lakes!
Listen to Curt St. John mornings from 6 to 10 on Quick Country 96.5
and afternoons from 2 to 6 on 103.9 The Doc
KEEP READING: The 30 Highest Paying Jobs in Minnesota
The Four Deadliest Jobs in Minnesota
Below you'll see the four most dangerous occupations in Minnesota according to
knowyourrights.com.
Did your job make the list?