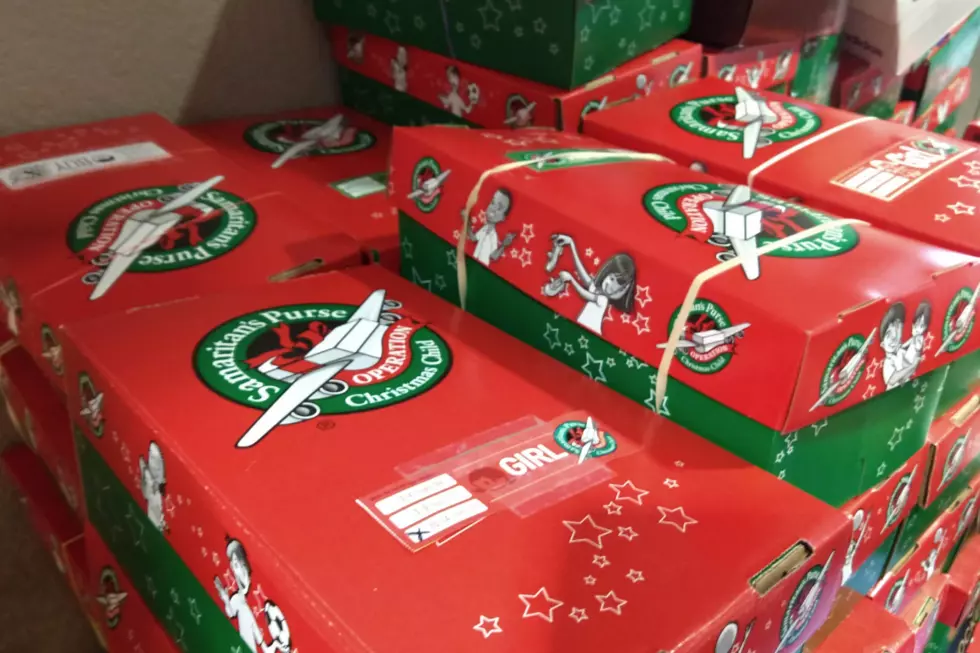 Operation Christmas Child Boxes Collected In Rochester This Week
Jessica Williams - TSM Rochester
Operation Christmas Child is one of my favorite activities to do with my kids!  It's easy, helps kids around the world, and teaches my kids about giving and not just receiving.  Boxes are being collected in Austin, Dodge Center, and Rochester right now and your family can help.
Our family has packed boxes for many years but this year, my kids and I had an opportunity to meet a guy named Alex.  His story was about fleeing the genocide on foot for months in Rwanda when he was about 7 years old.  It truly is a miracle that he escaped and wasn't killed, and he even shared how slipping in a pile of cow poop helped save his life.  It was that exact moment as he slipped that a bullet flew an inch over his head.
Alex was one of many kids that sat in an orphanage and received his first Christmas gift, an Operation Christmas Child box.  He remembers some of the items he received but treasured the comb and carried that around for the next 3 years.
If you are looking for a way to give back this Christmas season and want to help a child enjoy their Christmas, here is some info on how to pack a shoebox and where to drop these off in Rochester.  (You can even see where your box goes and track it!)