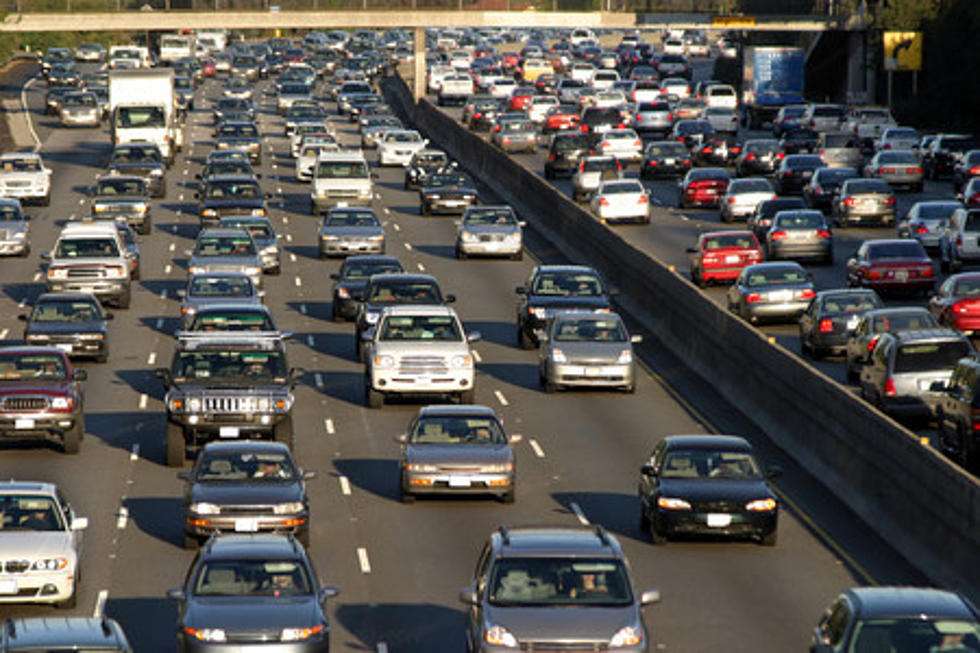 Over 600,000 Minnesotans Have Expired Tabs on Their Vehicles
ThinkStock
The tragic events last Sunday in Brooklyn Center started with expired tabs on Daunte Wright's car, and apparently, there are many Minnesotans driving with expired vehicle registration.
If you've been following the tragic events of the shooting by police of Daunte Wright while they were attempting to take him into custody in Brooklyn Center last Sunday, then you know the expired tabs on Wright's car have been front and center as a major part of the story.
That's because, during a press conference on Monday, the former Brooklyn Center police chief indicated that the reason police pulled Wright over in the first place was the fact that there were outdated tabs on the license plates of his car. (There were also apparently erroneous reports that said it was an air freshener hanging from his rearview mirror window that caused police to pull him over, but the BCPD said it was the expired tabs.)
And while driving with expired tabs on your vehicle is a valid reason for police to pull you over, many of us still do it-- though probably not on purpose. According to this CBS-Minnesota story, the Minnesota Department of Public Safety - Driver and Vehicle Services (DPS-DVS) said there are currently "605,007 vehicles that have expired Minnesota registration. This includes all vehicles that have had expired registration dating back to April 1, 2020, as well as all vehicle types (passenger, trailers, off-highway, RVs, truck, etc.)"
That's A LOT of expired tabs out there on the roads and highways of Minnesota! Have you ever been pulled over for driving with expired tabs? I have. It happened several years ago along I-35 in Iowa when I was driving a friend's car as we were heading back from Des Moines. An Iowa State Patrol trooper noticed the vehicle registration on my friend's car had expired in September-- and this was in late December.
And, even though it was my friend's car (and who admitted to simply forgetting about the reminder card that DPS-DVS had sent and never renewed his registration) because I was behind the wheel at the time, I ended up getting a ticket (which my friend promptly paid on my behalf-- and then renewed his tabs.)
My point here is that it's fairly easy to forget to renew your tabs. And judging by the number of vehicles out there in Minnesota with expired registration, it's something that MANY of us forget to do. (BTW, if YOUR tabs are expired, DPS-DVS says you can renew them online HERE.)
Of course, the cost of renewing your registration here in Minnesota is tied to your vehicle's estimated worth. If you could use some extra CASH to pay for your tabs, just click HERE. And, speaking of vehicle cost, keep scrolling to see how CHEAP gasoline was when you first got your driver's license!
Listen to Curt St. John mornings from 6 to 10 on Quick Country 96.5
and afternoons from 2 to 6 on 103.9 The Doc
UP NEXT: See how much gasoline cost the year you started driving