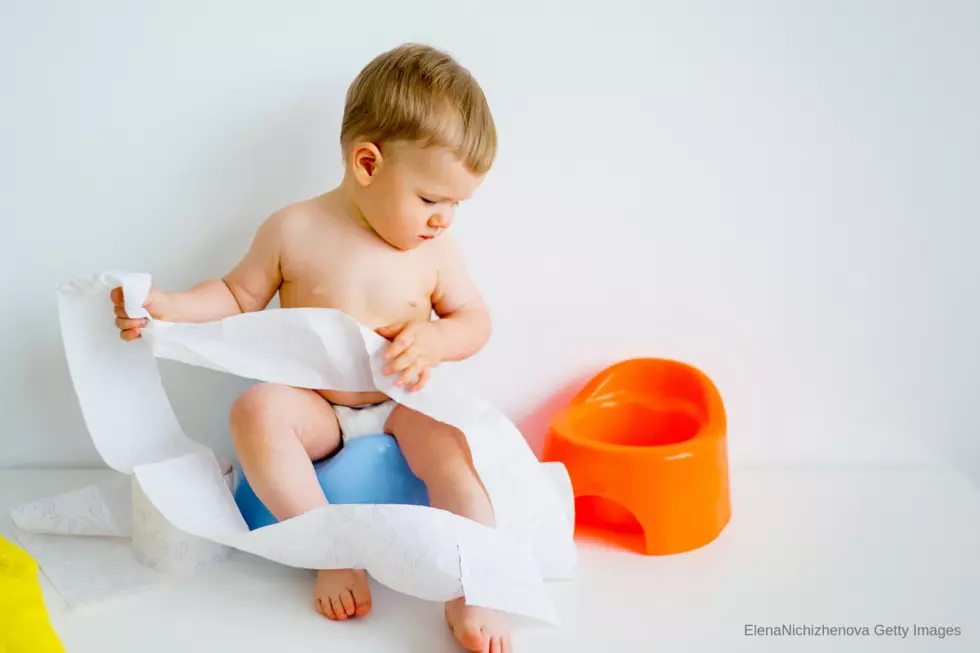 Parents – This Is The BEST Potty Training Tip Ever
ElenaNichizhenova, Getty Images
Love all of my little ones (that are now big kiddos!) but I did not love the time sucker and mess called "potty training".  I wish I would have not been too sleep-deprived at the time to actually think of this amazing tip.  If I ever find myself in the world of potty training again, this is happening!
Where did this #MomLife Tip come from?  Well, I hang out with some other mom friends "socially" (ok...on Facebook) and one of my favorites is Mary Katherine.  She is so funny and so real...and I am one of 197,000 people that virtually hang out with her on Facebook.
This tip that she shared was specifically for the car rides but I would use this in the house too just to avoid having to dump out all of the poop and pee.  That is SO not my favorite thing to do...so if I can avoid doing that...I will!
#MomLife Tip:  Take your potty chair and inside of it, open up a pull-up!  The pull-up will collect everything and you just have to grab the pull up and throw it away.  All the spills and mess on the edges and whatever ends up inside actually stays in the pull-up.