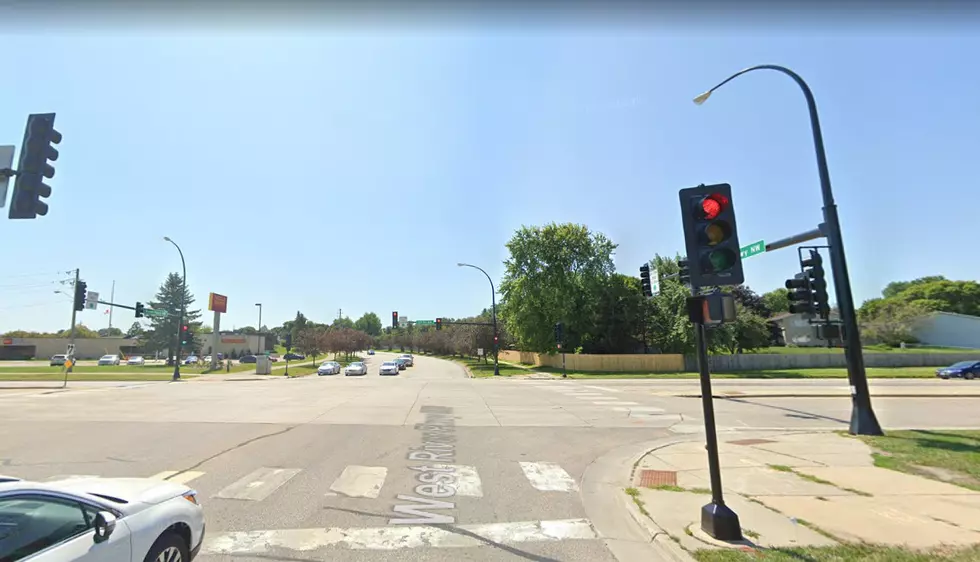 Pedestrian Struck by Vehicle at NW Rochester Intersection
Google
Rochester, MN (KROC-AM News)- Rochester police officers responded to a car-pedestrian crash at an intersection near the Zumbro River Monday night. 
Police Captain Casey Moilanen said responding officers found a 27-year-old woman from Rochester conscious and breathing while she was lying in the street at the intersection of 37th St. and West River Parkway Northwest around 8 p.m. She was taken by ambulance to St. Mary's Hospital with possible internal injuries and a suspected leg injury. 
Her condition as of Tuesday morning is unknown. Witnesses in the area told police the woman was walking north on the west side of West River Parkway when she attempted to run against a red light across 37th St., Moilanen said. 
She was then struck by the westbound vehicle driven by a 32-year-old man from Rochester. The driver told police he didn't have time to stop once he saw the woman in the crosswalk.
 No names have been released. The crash investigation is ongoing.
Rochester's Most Annoying Intersections
We travel on them nearly every day, and they cause a lot of stress... because these are the Most Annoying Intersections in Rochester!