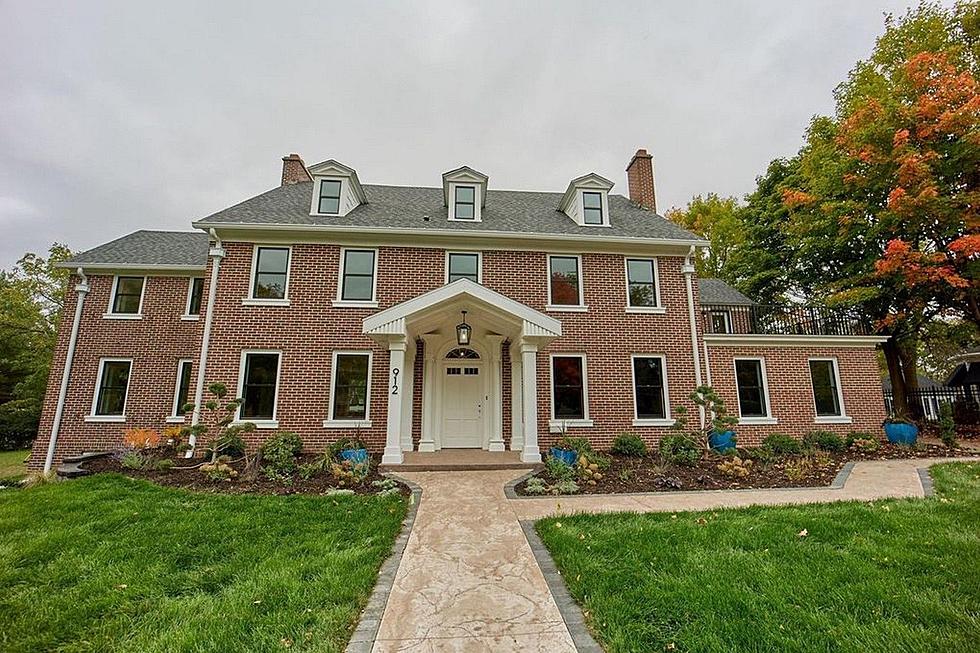 Peek Inside Rochester's Historic Harry Harwick Pill Hill House
Nita Khosla with Edina Realty, Inc. - Rochester
Yesterday we carried the story that the Harry Harwick House in Rochester, Minnesota, was sold to a Mayo Clinic doctor for a price in the neighborhood of $2.6 Millon dollars. Have you ever seen inside this home? Holy Mother of Pearl, get a pillow and throw it on the ground, your jaw is about to drop.
BONUS: Look for the hidden room behind a bookcase.
LOOK: A Peek Inside the Restored and Updated Historic Harry Harwick House in Rochester, Minnesota
Property Overview
Carefully restored, updated & modernized property in 'Historic Pill Hill'. Beautiful original woodwork, 6 Bedrooms, 6 New Baths, Master Suite with walk-in closet & fantastic Master Bath, Grand Staircase, Foyer, Study with cabinets, Dining Room with cabinets, bright 4 Season Room, Living Room with fireplace/
Amazing New Eat-In Kitchen with Thermador Appliances open to Family Room, Mudroom with cabinets, Loft, Bonus Room, Exercise Room, Wine Cellar, Billiard Room, 2nd family room with fireplace, 2 Laundry Rooms, Dog Bath.
Plus, and this isn't mentioned in the property overview, a room hidden behind a bookcase!
He Bought It For What?
The property at 912 8th St SW, known as the Harry Harwick House, was purchased by local plumber Michael Macken last year for $630,000.

Macken performed extensive renovations...put it on the market...(and) sold the property to Scott Zietlow, a Mayo Clinic doctor and a member of the family that owns the Kwik Trip company. Records show the sale price was $2.6-million. Read More: Rochester's Harry Harwick House Sold To Mayo Clinic Doctor
Yeah, But Who Was Harry Harwick?
Harry J. Harwick was Mayo Clinic's first hospital administrator. He held that role from 1908 until Will Mayo died and then he took over the Mayo Foundation.
Harry Harwick, Mayo Clinic's first hospital administrator, was quoted as saying that, "One of the strongest convictions of the doctors Mayo was that the combined wisdom of a man's peers is greater than that of any individual." Read more: HERE
As always, if you have a comment, complaint, or concern about something I wrote here, please let me know: james.rabe@townsquaremedia.com
Listen On-Demand with the Y105FM app, and on the following podcast platforms: Apple Podcasts | Google Podcasts | Spotify
Do You Know Anyone That's Been On A Game Show?
You do, now!
Byron Minnesota Family Competes on Family Feud
A Byron, Minnesota family recently competed on the game show, Family Feud. Julie Krings, a teacher in Byron, shared her experience with us.