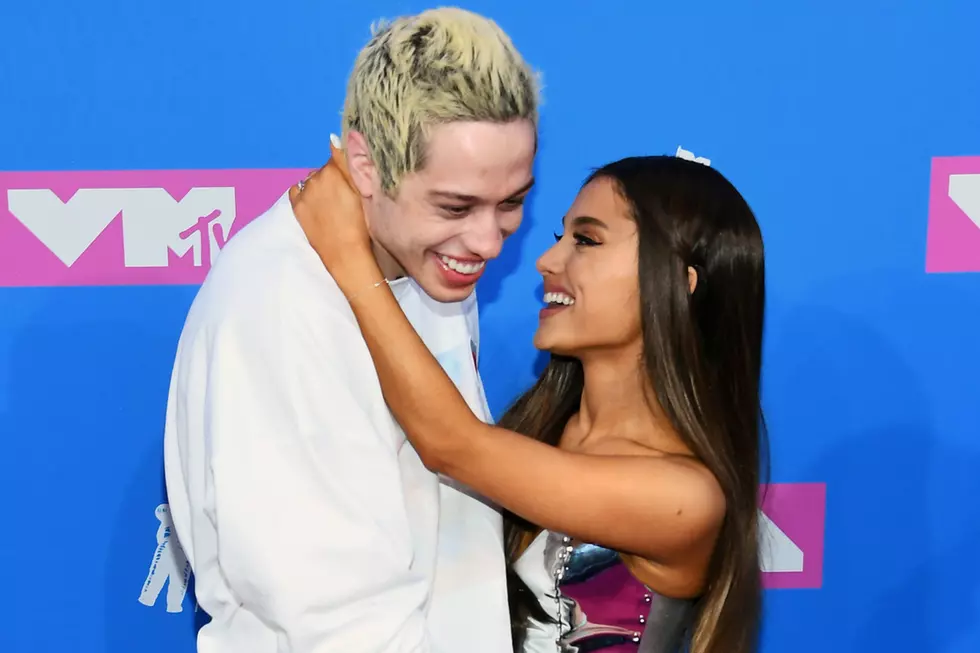 Pete Davidson Breaks Silence on Ariana Grande Breakup
Nicholas Hunt, Getty Images
Davidson said on SNL three weeks ago that he had been living in Grande's luxurious New York apartment where his only responsibility is stocking the fridge.
He joked at the time that he wanted a prenuptial agreement.
"God forbid we split up and she takes half my sneakers," he said.
Copyright © 2018 United Press International, Inc. All Rights Reserved
Ariana Grande and Pete Davidson in New York City