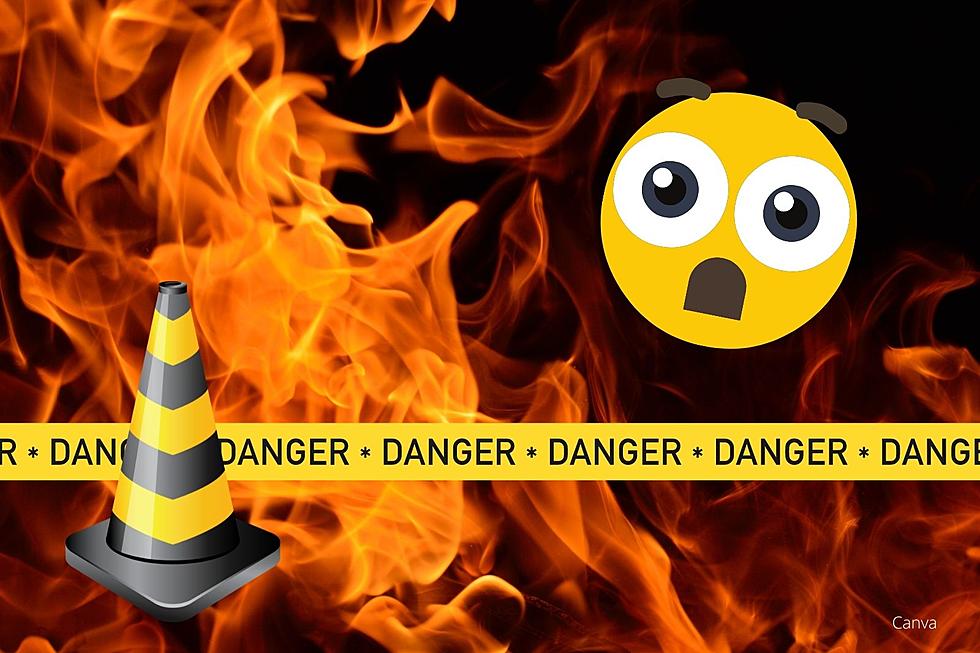 Popular Home Decor Item in Minnesota Explodes When Mixed With Water
Canva
CAUTION!  A video has resurfaced that shows the extreme danger of mixing water with an item that is in most homes in Minnesota, Iowa, Illinois, and Wisconsin.  The mixture can lead to an extremely large fire and cause severe burns.
Important Safety Tip Provided to Candle Consumers in Minnesota, Iowa, Illinois, and Wisconsin
A few years ago, CBS covered a story about an unfortunate fire that one of their anchors survived.  She had a candle burning in her home and the wax caught on fire again so she did what a lot of us would do - she got a cup of water and poured it on.  As she said in the video below, "Water puts out fire, right?".  Sadly, that is not the case and as a result, she suffered severe burns from the incident.
What's the best way to get rid of a flame on a candle?
As we've learned, NEVER add water to a burning candle.  Here are a few other safer options though:
blow it out carefully
put a lid on the candle to eliminate the oxygen
Do you know of a tip that isn't well-known but could help save someone's life?
If you've got another tip that might help save the life of someone, please let me know!  You can reach me on my Facebook page - Jessica On The Radio.  I'll check it out and it could be in one of my upcoming stories.
12 Products That You Might Have a Hard Time Finding on Store Shelves in Minnesota, Iowa, Wisconsin, and Illinois.
Heads up!  If you are out shopping or putting together your online grocery order, prices of several items are slowly increasing but another concern is even more alarming.  Shortages are starting to be a little more noticeable with 12 items throughout the United States and stores in Minnesota, Iowa, Illinois, and Wisconsin are seeing the impact.
12 Items That Are Experiencing Shortages in 2022
As you are creating your online grocery order or shopping at the grocery store, you may have already noticed that we are seeing store shelves that aren't quite as full. Minnesota, Iowa, Wisconsin, Illinois shoppers are experiencing these shortages as they are out shopping but it has also been noticeable throughout the entire country. According to USAToday.com, the following items could be sparse on store shelves due to a large variety of reasons including some of the following: COVID, global supply chain disruptions, and weather-related events.