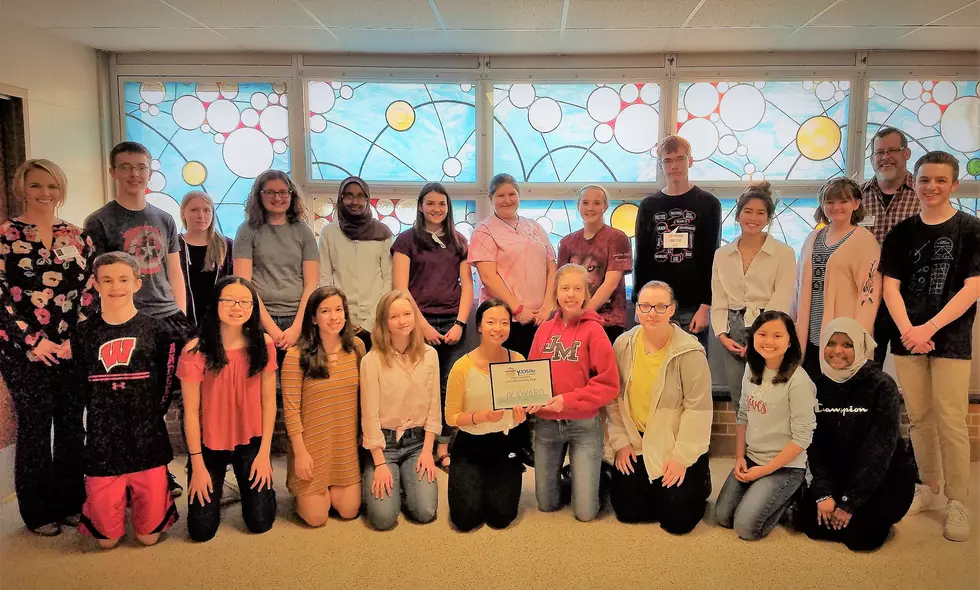 Rochester High School Students Win Award for Fighting Cancer
CREDIT: BL / TSM-R
A group of students dedicated to serving those in need in our community and around the world. That's what the Key Club of John Marshall High School is. And the proof is what they've been doing all year. Service project after service project, partnering with other Rochester Key Clubs, with clubs inside JM, and organizations and grade schools around Rochester.
One of those partners is the American Cancer Society for the Relay for Life. Raising a ton of money is only part of it, tho. The members also gather with Key Clubbers around the city to increase their impact. Raise more money. Change more lives.
President Kelsey fills us in.
Rachael Judge, from Foresight Bank, and I are proud to honor the JM Key Club for their dedication to servant leadership and making their community a better place to live and work with April's Cool Classroom Award, $50!
Full disclosure: From 1992 - 2007, I was the advisor of the JM Key Club, a student-run service organization dedicated to teaching servant leadership in members. It was about 15 of my favorite years of my life. This picture is from the last Homecoming Float we made before I left. I was SO excited when the JM Key Club was selected by our committee. So many good memories and great students. Key Club is the world's largest student-run service organization, with clubs in thousands of high school in the US and around the world.
The Y-105FM / Foresight Bank Cool Classroom Award recognizes area students working hard to improve their school and community. Plus, they receive a $50 award! At the end of the school year, all the winners are in the running for $500 award!