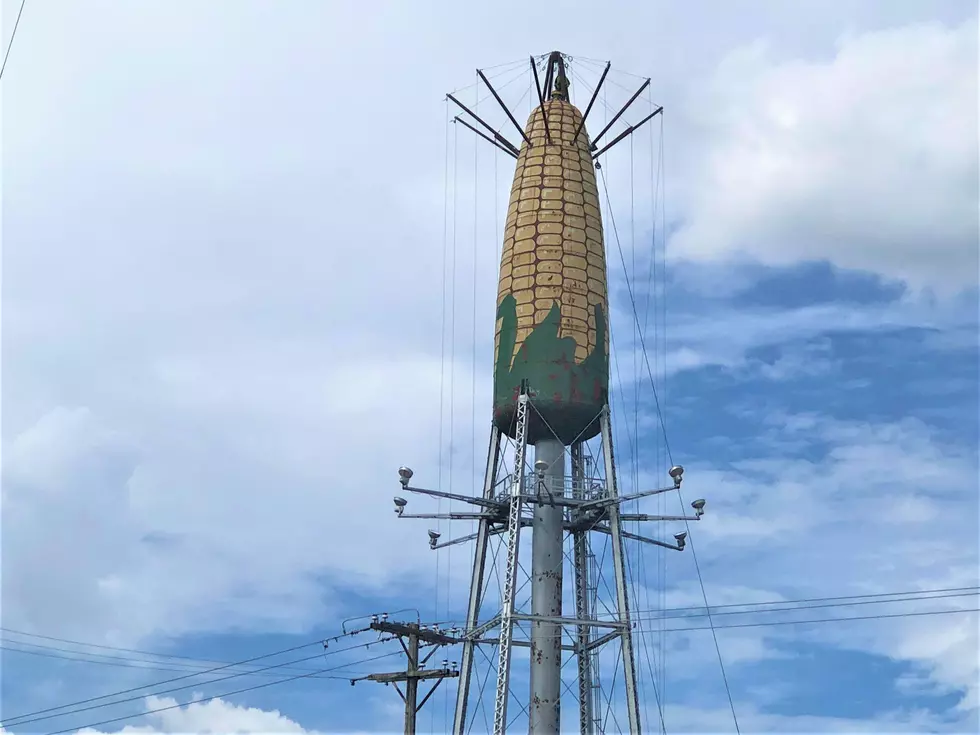 Rochester Minnesota's Corn On the Cob Water Tower Is Not Being Demolished
(James Rabe)
Don't worry, it's not being demolished. However, work has begun refurbishing the Corn On the Cob Water Tower in Rochester, Minnesota.
A decision reached last year saved the iconic ear of corn water tower, once part of the Seneca Foods plant. In November 2020, the Olmsted County Board voted "to approve a contract for the demolition of the former Seneca Foods canning plant and the restoration of the famous "ear of corn" water tower at the site.
The Olmsted County Board bought the Seneca site back in 2019.
According to KROC NEWS, the plant was demolished because a consultant said the plant, dating back to 1925, would probably not be eligible for the National Register of Historic Places.
The same consulting company said the Ear of Corn Water Tower would likely cover all the bases on the National Register eligibility. Thus, the wires, the people, and the talk about the water tower.
The Seneca property is adjacent to the county's Graham Park, which was formerly known as the County Fairgrounds. The land now occupied by the canning plant will be restored to green space pending future development of the property as part of Olmsted Counties plans to "revitalize and transform" Graham Park into more of a regional destination. Read More: Seneca Demolition and Water Tower Restoration Contract Approved
So please, tell your friends...tell everyone; the Corn on the Cob water tower is here to stay.
Did They Save Anything from the Seneca Foods Canning Plant?
The county may have demolished the Seneca Foods plant, but they did preserve a few things from the plant (and then gave them to the Olmsted County History Center).
Red Libby's sign
Black Seneca sign
Seneca "Our Mission" sign
Thank you, employees" banner
Seneca plant flow diagram
Plant site plan
There are buildings on the Olmsted County Fairgrounds (currently called Graham Park) the county believes should be saved. Part of their value being tied to their creation during the Great Depression as a Works Progress Administration (WPA) project, preservation work is continuing. But that's a story for another day (but if you can't wait, just click here).
As always, if you have a comment, complaint, or concern about something I wrote here, please let me know: james.rabe@townsquaremedia.com
Listen to James Rabe and Jessica Williams 6a to 10a on Y-105 FM's Early Morning Show.
And since we're talking about things people love to drive to see, this list is pretty cool!
LOOK: Route 66's quirkiest and most wonderful attractions state by state
Stacker
compiled a list of 50 attractions--state by state--to see along the drive, drawing on information from historic sites, news stories,
Roadside America
, and the National Park Service. Keep reading to discover where travelers can get their kicks on Route 66.