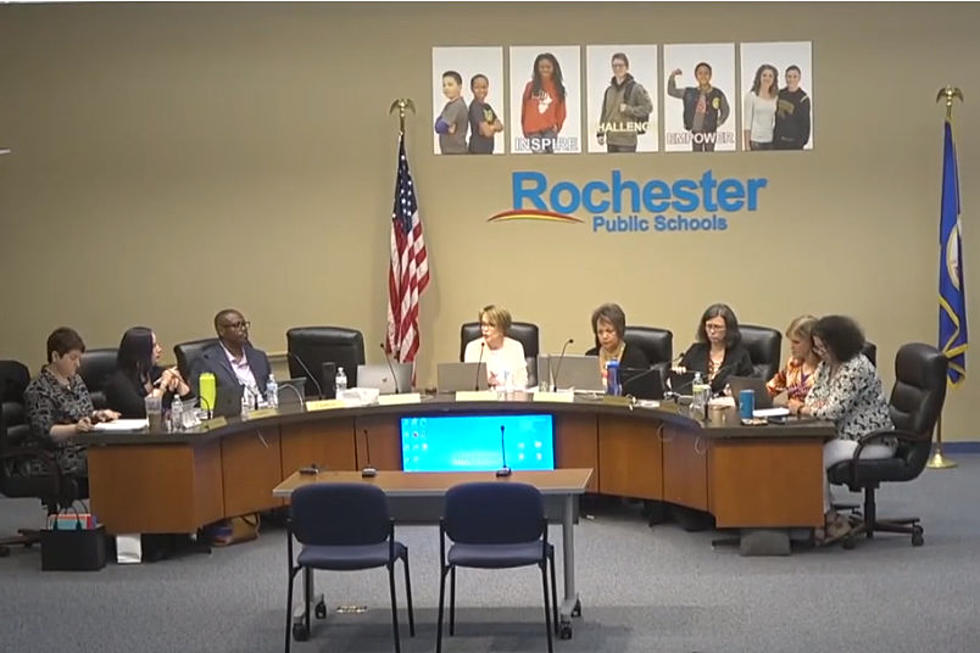 Rochester School Leader Says Farewell
RPS YouTube
Rochester, MN (KROC AM News) - It wasn't on the agenda at Tuesday's Rochester School Board meeting but numerous speakers passed on praise to Superintendent Michael Munoz, who is stepping down at the end of the month.
He was congratulated by Board Chair Jean Marvin for his accomplishments during his 10 years as the leader of RPS:
"You take credit for such little of what you have done. And changes have been astronomical. Because of you, Mr. Munoz, we're a much better district than we have ever been. We thank you for your vision, your leadership, your work and your service to the district. "
Munoz touched on some of the highlights of his 10-year run as leader of the district. One of the most significant accomplishments was voter approval of the largest referendum in RPS history in 2019 that has led to the construction of new schools and other projects. Munoz also led the effort to establish the district's Career and Technical Education Center (CTECH), the first one in the state. Munoz also noted the rise in graduation rates for students of color during his tenure.
And Munoz had a farewell message of sorts.
"I want to thank the staff members and community for their support over the years. It truly has been an honor to serve as superintendent these last 10 years. When I started in 2011, I wanted to leave the district better than when I came and I believed I've done that. Like most of us, I was not perfect. What I hope is that people will look at my entire 10 years here, my work in full and say the good offsets the bad and that I've made a difference in the lives of our students and community. I've given by heart and soul to this district and to our community and have a vested interest in its future."
Munoz will be succeeded by an interim superintendent while the board spends up to a year looking for a permanent successor.
News update:  Rochester man arrested after causing scene in Stewartville.
Top 10 Things Minnesota Kids Want To Be When They Grow Up
What do kids want to grow up to be? In 2019 a bunch of surveys were done and it really hadn't changed much from when you and I were little kids...with one addition. See if you can spot the NEW career (and a parent obviously NOT happy with the kid's Dad Trend).