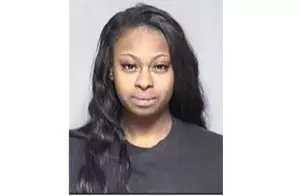 Rochester Woman Crashes Car Into City Snow Plow
Olmsted County ADC
Rochester, MN (KROC AM News) - A Rochester woman was arrested on suspicion of DUI after crashing into a city snow plow over the weekend.
Police say 23-year-old Shampaign Askew-Drain was driving in the area of 4th Ave and 11th ST NW around 2:30 AM Saturday when she collided with the plow.
She drove off but a short while later crashed into a parked vehicle. She got out of her vehicle and began walking away but was caught by patrol officers who had been contacted by the plow driver.
Police say she had two prior DUI arrests on her record, including one in January.