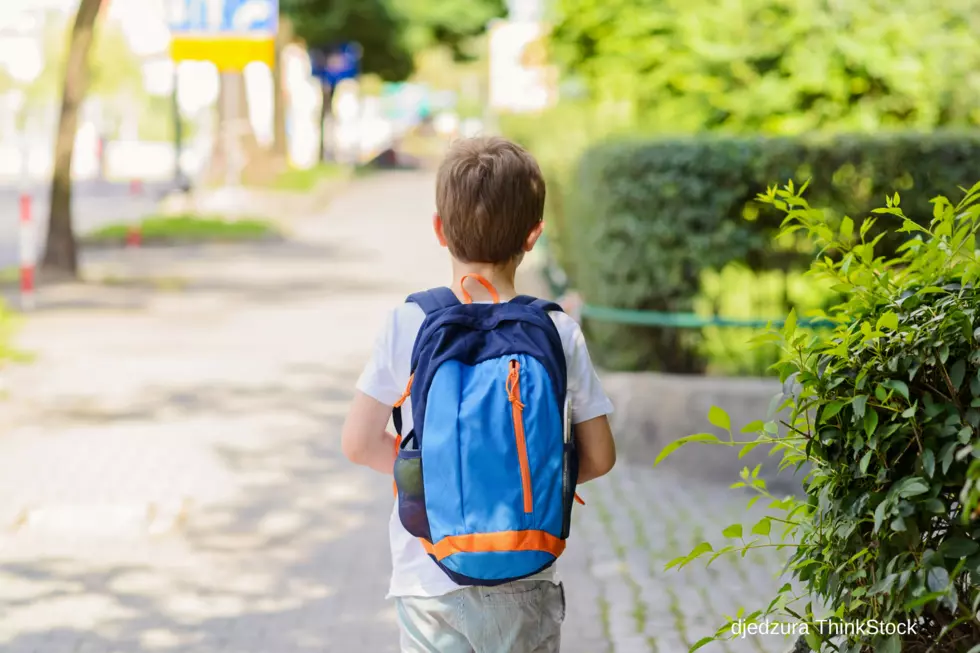 Search Those "End-Of-School" Backpacks For These Items!
djedzura ThinkStock
End of school is here and that means we will soon have backpacks coming home full of stuff.  I say "stuff" because we really aren't sure what some of those items are that were in the locker all year and it is a mystery how they got there.  One year, my kiddo had a big rubber spider in his locker.  Why?  No idea.  Mixed in with that fake spider were stickers, lots of papers that never made it home, and markers that he collected...some that worked and some that he magically collected throughout the year.  Instead of throwing them in the trash, there is a way to recycle these and schools can be part of this fun recycling program!
I know in my house we had a huge amount of markers that came home at the end of the year.  I'd always make my kids go through them, one by one, see what markers worked and what ones didn't.  We threw out the old ones and kept the new with hopes that we would have a full set.
Instead of throwing out markers, Crayola, has set up a recycling program for schools so kids can turn in their markers - working or not - and send them in!  This program is called ColorCycle and get this...it is for ANY marker, not just Crayola brand!  Several schools in Rochester are participating and I've got info below on how to find out those locations!
Here is some info from their website to learn more and to set this up in your child's school!
What is Crayola ColorCycle?
Crayola and schools across North America are banding together to help kids understand the importance of their role in protecting the environment. That's why we launched Crayola ColorCycle. Through this initiative, students in K-12 schools across the continental United States and parts of Canada can collect and repurpose used Crayola markers.
ColorCycle is also a great opportunity for teachers and their students to explore eco-friendly practices. Specially developed standards-based lesson plans are available to enrich instruction and promote lively class discussions.
How do I get a program started at my school?
It is easy to do!  Just visit our registration page to sign up or log-in and get started today.  An adult must be the school contact.  In just a few easy steps, you can begin to collect markers and print out a label for shipping.  This program is free to the schools.  Contact your principal or PTO to get them signed up and begin collecting markers.  You will find a printable poster and a parent letter on the website that you can use to get things started at your school!
Do you have this at your school already?  Share your school info in the comments section so families know where to go for this fun recycling project.  There are several schools in Rochester that are helping recycle markers!  You can check this registration page and put in the zip code to see if your child's school participates:  Check School Zip Code Here
Listen to Jessica Williams weekdays from 10 am until 2 pm on Y105FM!