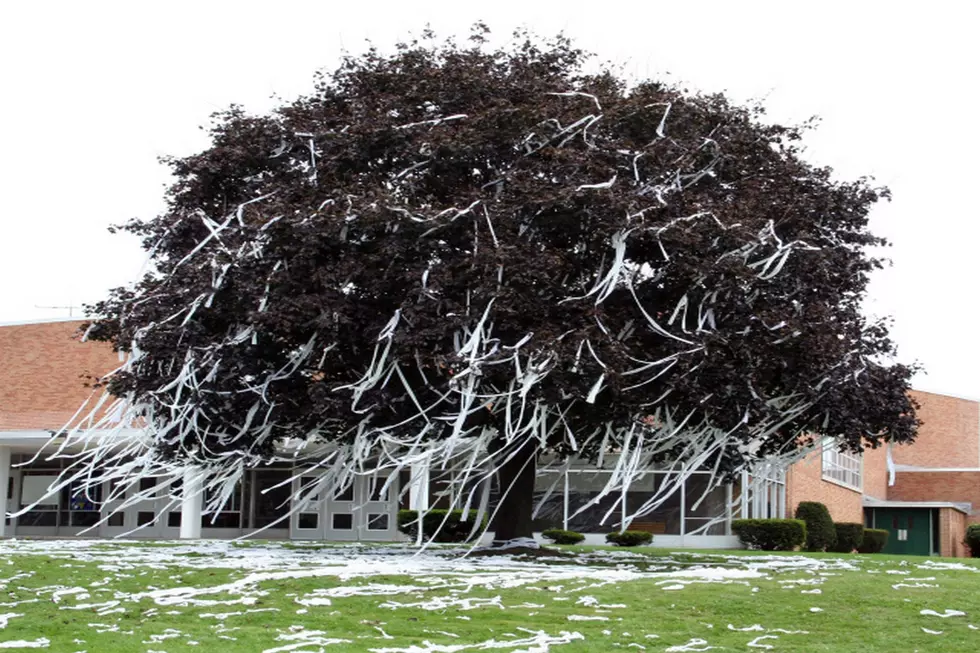 Senior Prank So Good the Police Gave It a Thumbs Up!
Michael Ciranni
About two and a half hours northeast of Rochester, the Cumberland Wisconsin High School seniors might have pulled off the greatest senior prank ever. No, it's not a TP Extravaganza. It's driving a car thru the front of the school...or at least, they made it look like they did. Thanks to the Cumberland WI Police Department, we're able to show you these amazing pictures.
Best Senior Prank Ever
Can you imagine being the high school principal, walking in and seeing a car driven right thru the wall!?  Hopefully, the administrator was a little tired and bought it all...but look closely. It's an illusion!
Some black paper taped to the wall, some bricks, and an old junker with the front cut off, and you have a fantastic optical illusion.
Hats off to the Cumberland High School Class of 2018 on your senior prank. Congratulation Class of 2018 on one of best senior pranks that Cumberland High School has seen. Congratulations to all the seniors who are graduating.