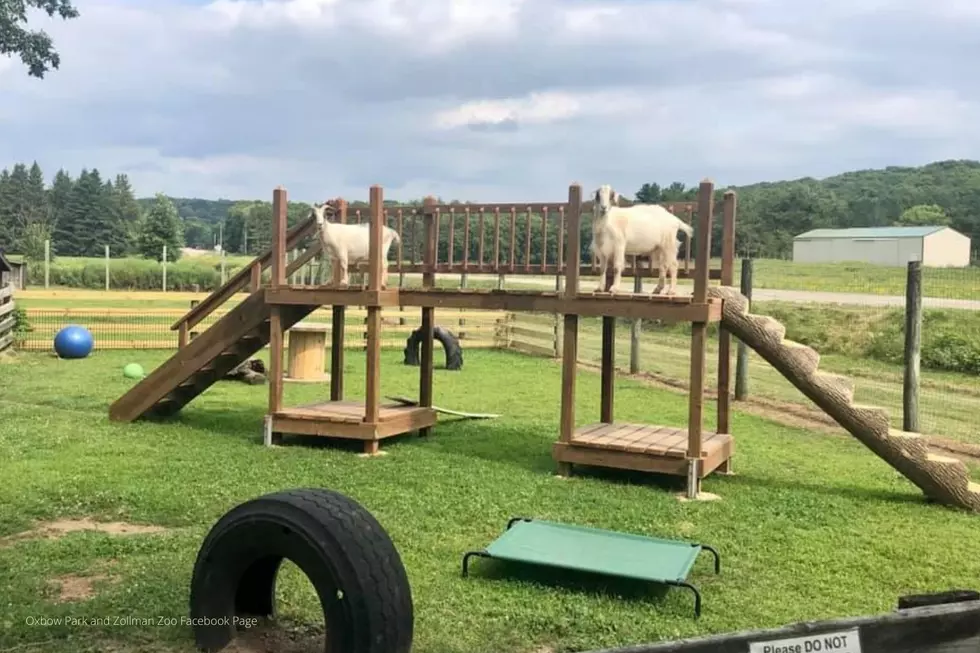 Southeast Minnesota Has A Brand New Playground For The Kids
Credit: Oxbow Park and Zollman Zoo
There's a brand new playground for kids in Southeast Minnesota!  Ok, not a human kid.  It's for goats, including baby goats, aka a kid.  Your kids can't play on it but they will have a blast watching the goats with their new toy.
Oxbow Park and Zollman Zoo in Byron, Mn was very thankful to all of the volunteers that helped them with one of their latest additions for their animals. The goats now have a great playground to climb on and explore.  They shared their gratitude recently on their Facebook page:
Thank you to some of our wonderful volunteers for building the goats a playground! 🐐
Oxbow Park and Zollman Zoo is such a fun place to go with kids.  You can hike around, have a picnic at one of their picnic areas, play on the playground (for humans), and check out the many animals that they have in the zoo.  Here's a few of the animals that you will be able to see at the zoo:
The Animals At Zollman Zoo in Byron, Mn
Listen to Jessica Williams weekdays from 6 am until 10 am on Y105FM's Early Morning Show with James Rabe and Jessica Williams.
KEEP READING: What Minnesota Animals Can Humans Outrun?