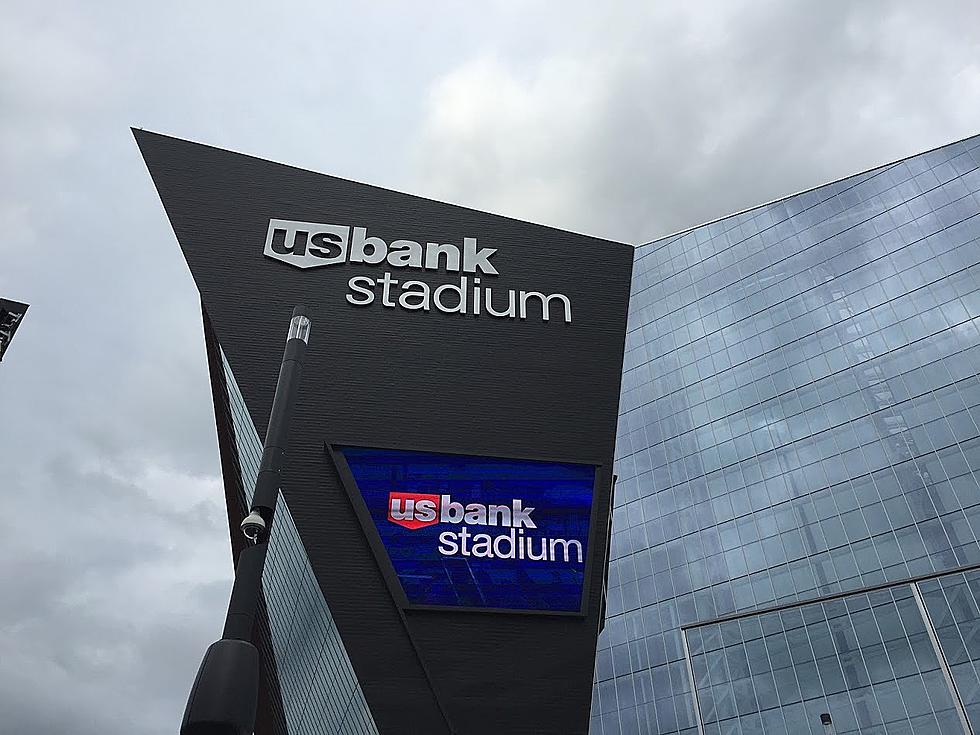 Survey Says Minnesota's U.S. Bank Stadium is Best in the NFL
CSJ/TSM-Rochester
Enter your number to get our mobile branded app
We're not sure it'll happen this year, but if the pro football season DOES happen, the Vikings will play their games in the best stadium in the NFL.
Now even though my Packer pride might be hurt a little bit, this survey seems to me to be one that's pretty believable, because it was done by NFL sportswriters and not just fans. These professionals have been to many, if not all, 32 stadiums in the league and no doubt have a pretty good knowledge of which stadiums actually are the best.
The Vikings proudly proclaimed U.S. Bank Stadium's victory on their website, noting several reasons why the billion-dollar venue tops the list of NFL stadiums:
You have to start with the transparent roof, the first of its kind on a North American stadium. From the seats, you can see the downtown skyline through the glass. From the outside, the glass paneling offers cool reflections of both the skyline and the sunset. There's no overhanging, massive jumbotron that could distract from actually watching the play below, and, importantly, the seats are spacious and comfortable.
The Seahawk's CenturyLink Field in Seattle was ranked second, while the Cowboy's AT&T Stadium in Dallas came in third. The Chief's Arrowhead Stadium in Kansas City placed fourth, and my Packer's Lambeau Field rounded out the top five stadiums in the survey.
CHEERS: Best Small Town Bars in Southern Minnesota