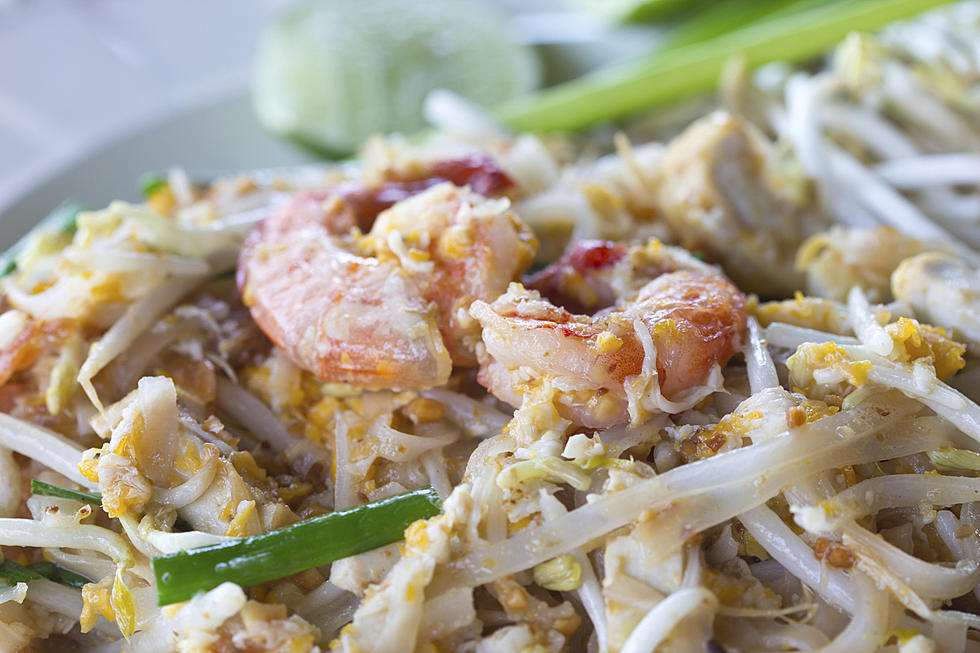 ThaiPop Opening New Permanent Location In Downtown Rochester
tiverylucky
On the heels of the news about Nellie's On Third closing comes the news at the end summer, ThaiPop is movin' on up to fill the space (literally) in Downtown Rochester.
Yesterday we reported,
A big change is coming to the corner of Historic Third Street and Broadway Avenue in Downtown, Rochester. Nellies on 3rd is closing. According to owner Nelson Leung, their final day open will be June 30, 2021.  (Read more about the history of the restaurants in that location here.)
ThaiPop Moving into Former Nellie's On Third Restaurant Space
Annie Balow and her husband Ryan made the announcement on the ThaiPop Facebook page.
"We are thrilled to announce...ThaiPop has a permanent home! We are SO excited for our ThaiPop family and friends to be able to enjoy our food in person and at our new home. No more pre-ordering on Sunday night, we will be open Monday - Sunday for lunch and dinner!"
Summer will be spent redesigning the space. When  they open, they'll offer chef inspired dishes and traditional Thai dishes and customer favorites. Plus refreshing Thai inspired cocktails, local craft beer and wine.
Personal Note: I'm so glad to be writing about a restaurant opening. Just last week I reported another restaurant closing,
Another popular Rochester Restaurant has closed its doors after almost five years in business. Hog Thai announced the closing on their Facebook page a few weeks ago. Read More: One of Rochester, Minnesota's Thai Restaurants Closes
Annie is one of the most interesting and passionate chefs I've met.. Back in 2019 I had the pleasure of chatting with her for a podcast Tessa Leung and I used to do. Fast forward to her the passion in her voice, the excitement of family, and to get to know Annie Balow better.
Listen to the Grand Rounds Brewing Podcast Broadcast January 11, 2019:  (ffw to about 6:23)
Want to see inside the kitchen?  Rochester Business Superstar Bucky Beeman's been there!
As always, if you have a comment, complaint, or concern about something I wrote here, please let me know: james.rabe@townsquaremedia.com
Now that they'll have a permeant home, in a great location, will ThaiPop soon rank #1?
1. Pho Chau
1014 Broadway Ave N, Rochester, MN
2. Mango Thai
318 S Broadway , Rochester, MN
3. Asia Fusion
2711 Commerce Dr NW, Rochester, MN
4. Pho Tai, Rochester, MN
1726 37th St NW
Listen to James Rabe and Jessica Williams 6a to 10a on Y-105 FM's Early Morning Show.
And speaking of food...eating ice cream and winning prizes? Heck yeah!
10 Spots in Southeast Minnesota where you can eat ice cream and win prizes
Explore Minnesota has put a challenge out there that is extremely tasty and is also the perfect way to stay cool during this unusually warm summer! Get a t-shirt just for eating ice cream AND have a chance at a whole bunch of amazing prizes. You can see all of the details of the contest
here.
But first, scroll through the 10 spots below of ice cream stores in Southeast Minnesota that are participating.
Not all food succeeds...in fact, Burger King took one of the most amazing American foods of all time, the Hot Dog and turned it into one of their biggest failures. Here's some hot dog pictures with the great story...
Hot Dogs and the Story of Burger King's Hot Dog Flop
When one is writing a story about hot dogs, it is appropriate to include many pictures from the
National Hot Dog and Sausage Council
. Did you know there is a National Hot Dog and Sausage Council? I didn't...until today. You know what I said when I found them?
Hot Dog!