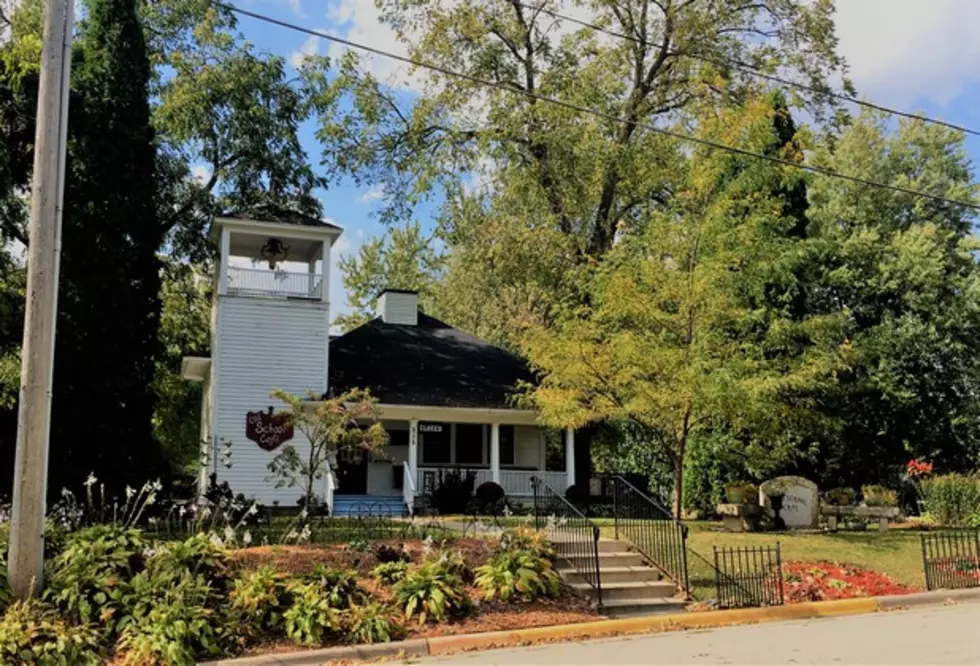 The Breakfast Tour – The Old School Cafe in Mantorville
I love the Breakfast Chronicles. I drive around the area, eat breakfast, and then review the place. This time, Mantorville, and an honest to goodness one room school house you and your kids will love!
Before I give you the breakfast rundown on the Old School Cafe, I have to tell you about the owners and how it came to be.
Doug and Linda Schmidt had other jobs. He did construction in Rochester, and she worked at Mayo in Rochester. As they were getting closer to retirement, they knew they weren't really going to retire. They needed something else to do.
How does that turn into an historic school restaurant? Well, Sally, Linda's mom, used to run Mantorville's Cookie Jar Cafe. So, growing up, she learned the business. Sally was a wiz with pies...and so as she got older, Doug asked her to teach him to make pies.
It's the kinda thing that is best when it's mentored, so after much coaxing, he learned at her side. Considering how much Sally is in the Old School Cafe, it's fitting Sally's picture is up front, and the bright gardens are a tribute to her, too.
But What About Breakfast?
Right, OK.
The menu has a lot of the expected breakfast stuff, but with awesome names. I'm not much a fan of cutesy names (if I ever eat at another "Eggery" I'll stomp on my toe!). But these are super creative.
I like to keep it simple on the first visit, so I had two eggs, over medium, hash browns, bacon and wheat toast.
It was really good. The hash browns were flavorful and a little crisp, the bacon was thin, but long and a touch smokey. The eggs were not over medium, but they were medium. It's the only thing that didn't come as ordered, but they tasted great. In fact, I'll just be ordering 'em medium from now on.
My friend Betsy had the veggie omelet and really enjoyed it. OH, and a blueberry pancake. It's about the size of y'head, so one is plenty.
The coffee was OK. Not very strong. That's my only recommendation, stronger coffee.
The Old School Café does breakfast and lunch.
MY RATING: 4 out of 5 Om Noms.
What Not to Miss
Make sure you look around and take in the history. All sorts of neat stuff to look at. If you have kids, make sure to remind 'em how hard you worked in school, how you had to walk uphill both ways and look at maps ON A WALL!
We got there about an hour before closing, so we had a chance to chat with Gary and Linda. They're a hoot, the rest of the staff is a hoot. Make sure you enjoy the whole experience (then go antiquing!).
Linda and Gary Schmidt - You have a great place. Thank you.
Old School Cafe