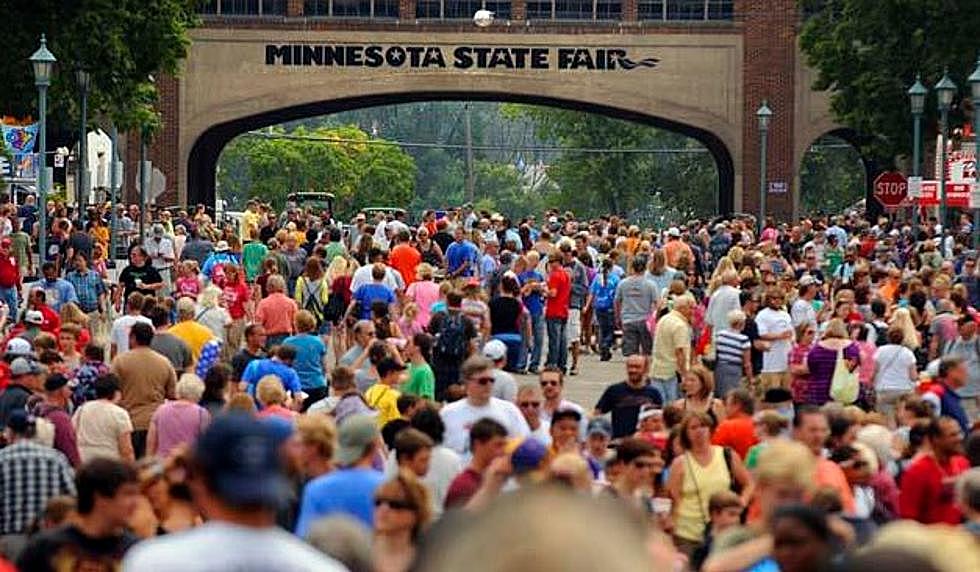 The One Amazing Item You Have to Try at the Minnesota State Fair
Minnesota State Fair
If you're heading up to the Minnesota State Fair, here's the one item you HAVE to try at this year's Great Minnesota Get-Back-Together!
Like many Minnesotans, I'm looking forward to heading up to the fairgrounds in Falcon Heights to take in the sights and sounds... and foods... of the Minnesota State Fair this year. Of course, as we all know, it was canceled last year, but we didn't get a chance to go in 2019, either, because we were on a trip to Europe, where we spent about two weeks in Spain and Italy. (I know, tough gig, right?)
So that means it's now been three years since I've been able to have the one thing I look forward to having at the State Fair more than anything else:
Mini Donut Beer, made by Minnesota's own Lift Bridge Brewing Company in Stillwater.
Mini Donut Beer is only available at the State Fair each year, and only at the Ball Park Cafe, on Underwood Street, next to the Food building. If I'm doing my math correctly, this is the ninth year the Stillwater brewery has been making Mini Donut Beer.
I first tried it while at the Fair back in 2015, and, though I like just about any beer, I usually prefer more hop-forward beers, so I wasn't sure I'd be a huge fan. But boy was I wrong. It's one of my favorite beers ever! Lift Bridge describes their Mini Donut Beer this way:
Lift Bridge Brewing Co. Mini-Donut Beer has a warm tan color, like the exterior of a mini donut. A malty base and natural flavors give this sweet sipper enough rich flavor without overwhelming the palate. Mini-Donut will be served in a glass rimmed with cinnamon and sugar.
The sugar and cinnamon on the rim-- the same as you get on an order of mini donuts-- really makes the beer. It's great! I keep wishing I could buy some to bring back home, but, alas, it's only available in person at the State Fair.
If you're going to the State Fair, I recommend trying it. Of course, there's always way more food and new unique drinks than you could possibly consume in just one trip, right? To see what's new for 2021, keep scrolling to check out all the new food items and attractions that are making their debut this year!
Listen to Curt St. John mornings from 6 to 10 on Quick Country 96.5
and afternoons from 2 to 6 on 103.9 The Doc
New Foods at the Minnesota State Fair in 2021
WARNING: Drooling may occur while viewing these food photos. The great Minnesota get-together is back in 2021 and this year, they are already teasing our taste buds with photos of all the new foods that will be offered at the
Minnesota State Fair
. If you are ready to have your stomach growl, scroll through the pics below.
New attractions at the Minnesota State Fair for 2021
It's here! The Minnesota State Fair just released their full list of attractions that will be waiting for you to enjoy at the biggest Minnesota get-together in 2021. Check out all the fun below and the descriptions that the Minnesota State Fair has for each bit of fun at the fair!
18 Items You Should And Shouldn't Bring To The Minnesota State Fair