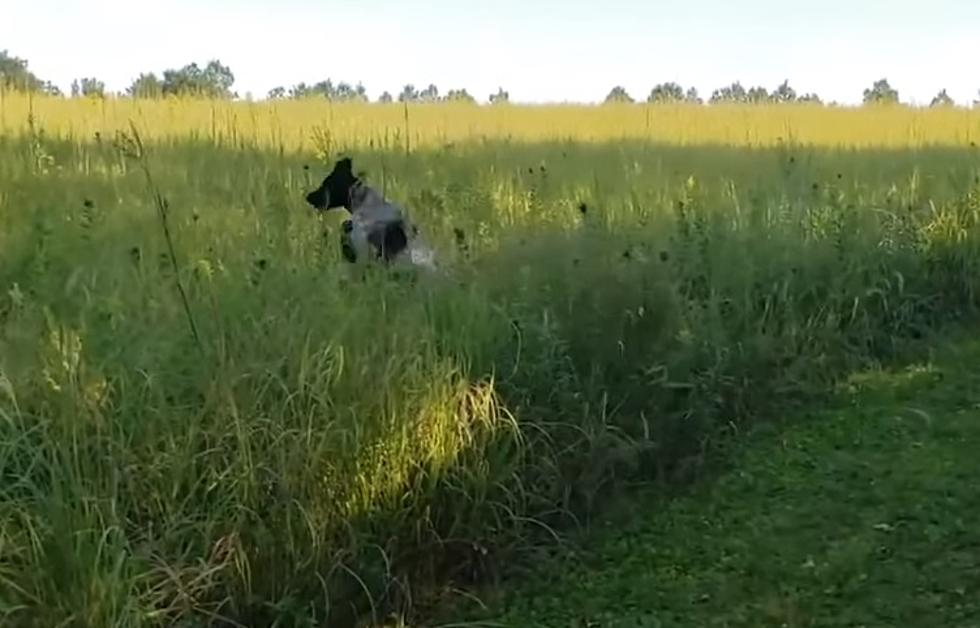 This Kasson Dog Could Be Part Kangaroo
YouTube
There are a lot of breeds of dogs out there, but have you ever heard of a dog that's part kangaroo?
Dogs are great, aren't they? All the dogs I've ever owned have been rescues from various shelters that were a mix of several breeds. I had Dexter, a border collie/German Shepherd mix; there was Kramer, a yellow lab/shepherd mix; Chance, a beagle/hound mix; and now we have Asher, the Australian Cattle Dog we rescued from Paws and Claws.
But in all my years of owning dogs, I've never heard of a dog/kangaroo mix-- have you? But that might be the case for this dog from Kasson. Her name is Maggie, she's 4-years old and she's a German Shorthaired Pointer. Her mom, Beth Tollefson, took some video of Maggie out in the field, and it sure looks like she's got some kangaroo in her!
Check the video below to see what I mean! It's amazing!
(And, no, it's not too likely that Maggie actually has any kangaroo in her. Her mom, Beth Tollefson from Kasson explains what's actually going on: "She's hunting. I believe they jump up and down hoping to scare out the animal they smell in the grass. She does it a lot, especially in a grass field. She also likes to pounce on bushes. I've seen other GSP's do it so must be ingrained like pointing is.")
Either way, it's pretty cute! Check it out...