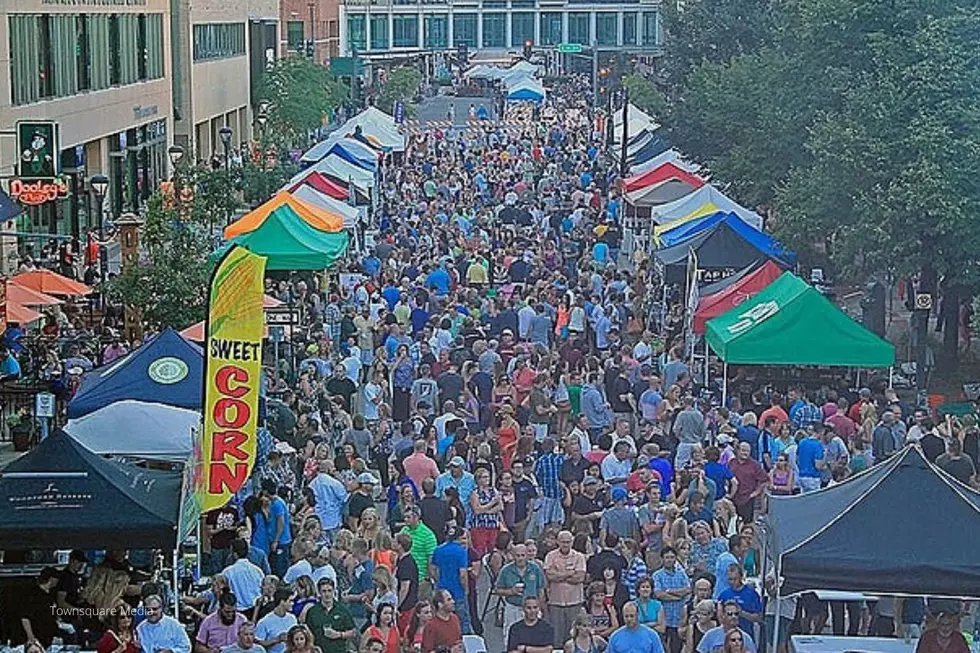 Thursdays Downtown Returns to Rochester this Week, Here's What to Expect
Townsquare Media
Thursdays Downtown returns to downtown Rochester, Minnesota this week and everyone is so excited! Of course, last year they took a year off because of COVID, but we're back in action this year and I bet it's going to be packed.
Dunken and I spoke with Katie Adelman earlier today about the upcoming Thursdays Downtown and all of the hype. She said they're expecting around 26,000 people at the first Thursdays this week because "everybody and their mother is talking about it", as Katie said.
A New Attraction at Thursdays Downtown This Year
One new attraction that will be at Thursdays this year is the Bitter Little Duck Lounge. It's a collaboration between Bitter & Pour, Little Thistle, and Bleu Duck Kitchen. You enter through the Bleu Duck tent, which is going to be one of the first tents you'll see on the left if you're walking into Thursdays from the 1st Ave. Stage (the intersection of 1st Ave. SW and 3rd St. SW). It'll be a nice place to sit and hang out. You do need to order something if you're sitting in the lounge.
Thursdays Downtown Map
There are all sorts of vendors that will be there this year, like local breweries and restaurants, clothing companies, jewelry and home decor, and so many more. There's an interactive map from the Rochester Downtown Alliance of all of the vendors. You can check that out HERE.
Thursdays Downtown Live Entertainment
There's also going to be lots of entertainment at the 1st Ave. Stage and the Peace Plaza Stage. Here are the performances for this Thursday:
1st Ave. Stage:
11:30 AM - Raven's Fire (traditional Irish band)
5 PM - Jeremiah Nelson Band
7 PM - Jerrod Niemann
Peace Plaza Stage
11:30 AM - Robert Coates (from Rochester, they perform electronic dance, psychedelic rock, flock, spoken word, and R&B)
5 PM - Miloe (from Minneapolis)
7 PM - Rhino (from the Twin Cities, they perform modern, alternative, 80's, and classic rock with twists of country)
Check out the other musical acts that you can see throughout the summer at Thursdays Downtown HERE.
Keep scrolling to check out other downtown Rochester activities planned for 2021.
LOOK: Downtown Rochester Activities Planned For 2021
Rochester Downtown Alliance are currently planning Rochester's favorite summer events and are hopeful that crowds can return for the later half for 2021 during Thursdays Downtown. While we wait for the official news, check out the list of planned events for downtown Rochester.