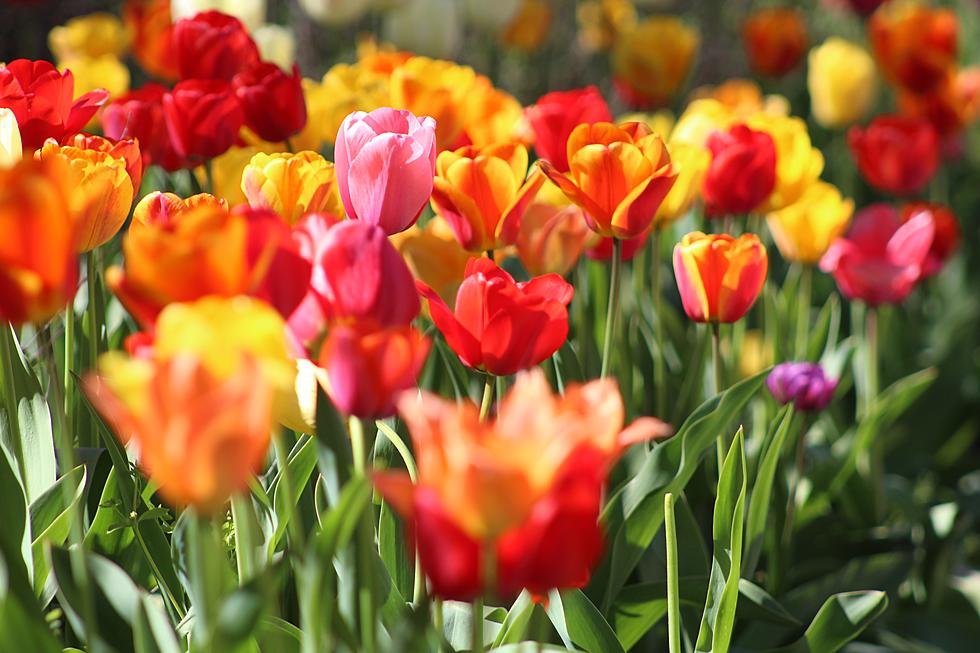 Tip-Toe Through Over 40,000 Tulips At This Beautiful Minnesota Springtime Attraction
Photo by krystina rogers on Unsplash
After what has been a long, historically snowy winter, springtime is finally arriving in Minnesota! With it, the state is starting to see the bloom of early-season flowers as plant life comes alive for the warm weather season ahead.
As usually happens, the northern parts of the state are lagging behind places in central and southern Minnesota as consistent warmer air slowly makes its way north. One particularly popular place to see spring in all of its beauty is starting to show signs of life for the season - just in time for the arrival of May and Mother's Day, just a matter of days away!
Located in Chaska, in the southwestern part of the Twin Cities area, the Minnesota Landscape Arboretum is reporting early signs of what will be another beautiful spring at this University of Minnesota-operated destination for lovers of plant life.
The arboretum is home to a huge variety of different plant species that make it worth a trip nearly any time of year, but springtime is an incredibly popular time to visit, with many flowers coming into bloom.
As many might know, tulips are among the first flowers to bloom in our part of the world, showing off a variety of vibrant colors on their cup-shaped blooms. Among a number of other flowering plants, the Minnesota Landscape Arboretum is home to over 40,000 tulips, which blossom into a rainbow of dazzling life around the facility for visitors to see.
On the morning of May 2, the arboretum shared some video of early blooms happening around the complex. Among flowers starting to bloom are early tulips, daffodils, and magnolias!
Horticulture experts with the arboretum had indicated that the 2023 "big show" of the facility's tulips could happen sometime between May 8 and May 15, if the weather cooperates. This would line up the full boom with Mother's Day, which would make for an incredible activity to share with mom!
The arboretum actually holds an annual Mother's Day brunch, however, the event is already sold out for 2023. They do have a waitlist that you can join if there are any cancellations.
Even beyond the Mother's Day event, visitors can come for special events like their morning photography events or just anytime during their normal hours.
To give you an idea of what awaits, check out these stunning photos from May of 2020:
You can see paved walking paths enveloped in beautiful blooms, giving you the chance to enjoy a beautiful day at the arboretum.
While peak bloom for tulips and some of the other spring flowers is expected in the middle part of May, the arboretum provides the chance to enjoy a full season of stunning plant life throughout the warmer weather months, including walking trails and even a tram or shuttle option to get around. There are a total of 23 display and specialty gardens, 48 different plant collections, and more than 5,000 species and varieties of plants to see.
Hours for various parts of the arboretum grounds vary by specific attraction and time of year. The facility itself is open every day, except for Thanksgiving Day and Christmas Day. As we get into the spring season, their hours have changed to 9 am to 7 pm for buildings and 8 am to 8 pm for the grounds.
You can see the latest seasonal hours, details about tours, or get tickets via the arboretum's website.
The Best Flowers To Plant In Minnesota
Flowers That Can Handle The Up And Down Weather In Minnesota