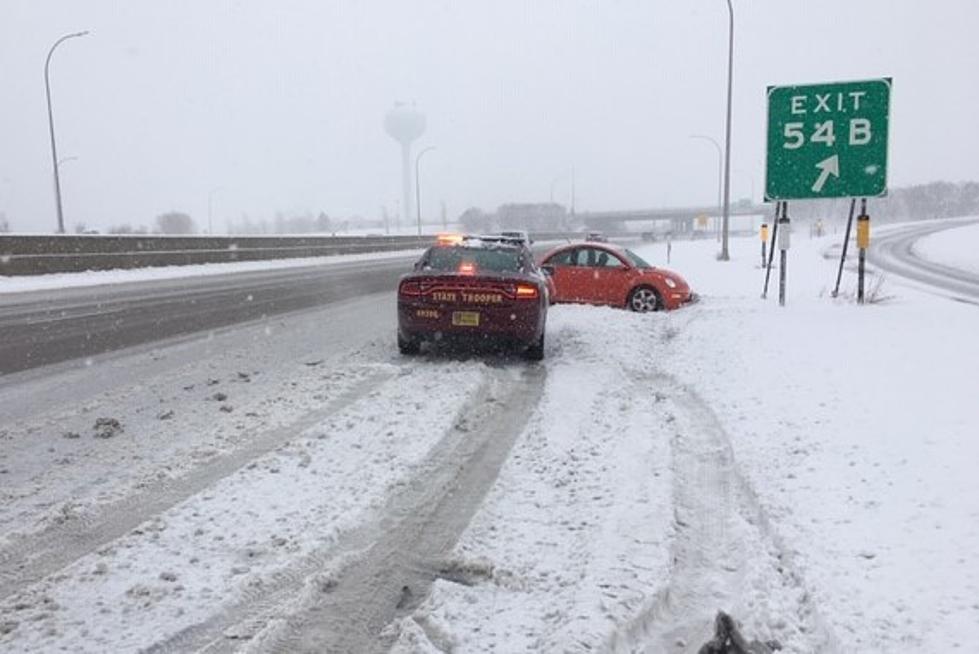 Monday's Snowstorm Was a Record Breaker in Rochester
Minnesota State Patrol photo
Rochester, MN (KROC-AM News) - The snowfall reports are still coming in after Monday's record-breaking winter storm.
In the late afternoon, the National Weather Service reported 5.5 inches of wet and heavy snow had fallen at the Rochester Airport, which easily broke the previous snowfall record of 2.1 inches for March 15th, which was set in 1998. That total is expected to end up higher, seeing as the National Weather Service received a report just after 5 PM of 9.3 inches on the southwest edge of Rochester.
Predmore, just southeast of Rochester reported 8.5 inches of snow, as did Preston and Spring Valley. 8 inches of snow was reported in Albert Lea, while Kasson and Byron reported receiving about 7.5 inches
The heavy, wet snow created very challenging driving conditions throughout the region. Between 6 AM and 4 PM, the State Patrol's Rochester District reported 37 crashes, including 2 that resulted in injuries. There were also over 60 reports of spinouts and vehicles off the road.
The late blast of winter is expected to be short-lived. Afternoon temperatures in the 40s are forecast by Wednesday and should be followed by highs near 50 on Thursday and Friday with the possibility of mid-50s on Saturday.
News Update:  First Building at St. Marys Hospital Named After a Patient
KEEP READING: Rochester Businesses That Have Closed in 2020