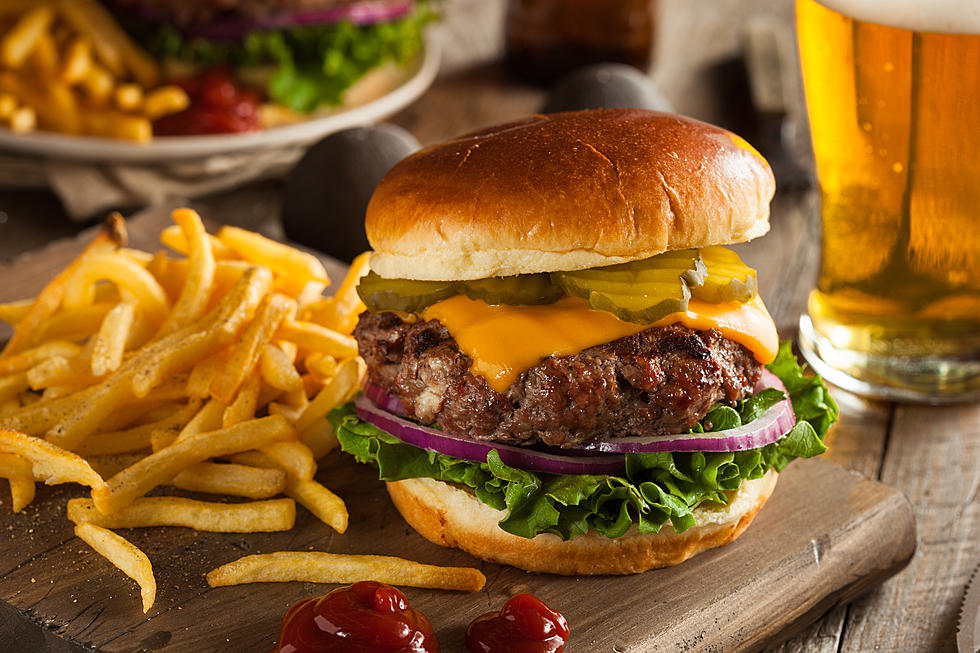 Top Minnesota Restaurants Where You Can Get Free Cheeseburgers Today
bhofack2 ThinkStock
I know it can get super annoying to have all sorts of "fake" National holidays, like National Donut Day, or National Pizza Day.  But you know what's NOT annoying about it?  Free food.  Today is a big one too because in Minnesota, Iowa, Illinois, and Wisconsin, companies are excited about National Cheeseburger Day and have some cheesy goodness just for you...for FREE (or really cheap).
Where to Score Free Cheeseburgers in Minnesota, Iowa, Wisconsin, and Illinois on National Cheeseburger Day
Not sure if you already have "National Cheeseburger Day" written on your calendar for September 18th but just an FYI, you should because deals are happening all over the place today!  According to Thrillest.com, here are a few of these cheeseburger deals that you can find:
There are a lot more deals happening including discounts at places that don't serve burgers.  Before you put that order in today, browse through all of the deals at the Thrillest website.
And if you are looking for some amazing fries to go with those burgers, below is a list of the top spots in Rochester who serve up the best...as voted by you!
Love beer?  Check out the huge beer festival coming to Rochester in October!
I know a ton of people that have already grabbed their tickets for the huge beer festival happening on October 15th in Rochester, Minnesota called Rochester On Tap.  If you haven't, don't worry, there is still time but you may want to hurry because the longer you wait, the more tickets will cost.  Here's the rundown though of the event - over 90 different beers that you get to sample, a costume contest where you could score $500 and a hotel stay, awesome photo booths...and did I mention the beer?  Learn more and grab tickets at seizethedeal.com.
Top 8 Restaurants in Rochester with Amazing French Fries
There's just something a potato peeled just right that's fried to perfection that hits the taste buds in all of the right spots. If you love a good french fry with your burger, or you just want to have a plate all to yourself, July 13th is a big day for you. It is National French Fry day! Yes, our beloved potato has its own day.
I asked a bunch of people what their favorite places were in town to grab a fry...or two. I learned that we have some very passionate french fry fanatics and as soon as we posted the question, e-mails started flying in on the best spots in town. Here are the top picks!