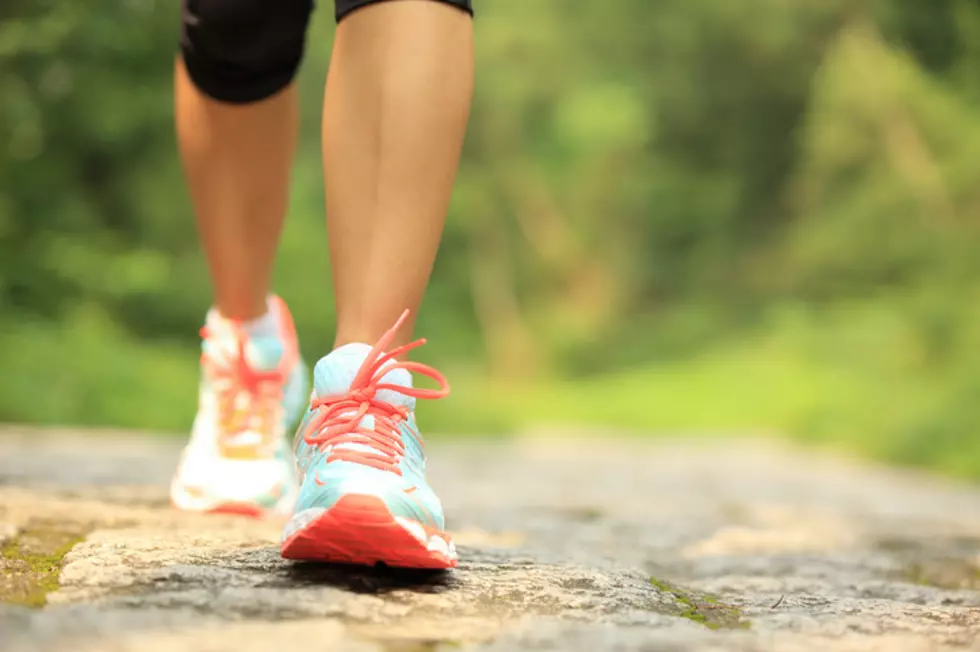 COMING SOON: Summer Program Designed To Make Rochester Residents Healthier
lzf/ThinkStock
ExercisAbilities and Rochester Parks & Recreation have teamed up on a project to  educate and encourage residents. "Walk with a Doc" is a health program designed to bring everyday people together with healthcare workers.
Melanie Brennan, PT DPT and Executive Director of ExercisAbilities said, "This program has had tremendous participation and success in hundreds of cities around the world. I'm very pleased to bring this program to Rochester as it has shown such improved health results for countless people around the world."
COMING SOON: Summer Program Designed To Make Rochester Residents Healthier
The American Heart Association says walking can make a huge difference to your overall health. A press release explains, "walking as little as 30 minutes a day can improve blood pressure and blood sugar levels, help maintain a healthy body weight and lower the risk of obesity, enhance mental well-being, and reduce the risk of osteoporosis. Find out more about "Walk with a Doc" below.
This free event is open to everyone. During each walk you'll be able to ask doctors any questions you might have.
Summer Event Schedule
Second Tuesday of Every Month
June 14, July 12, August 9, & September 13
Cascade Lake Park | 88 23rd Ave. SW, Rochester
5-5:30 p.m. – Free Registration
5:30-5:40 p.m. – Featured Speaker – Watch for Speaker Announcements Here
5:40-6:30 p.m. – Walk or Roll
ExercisAbilities is a local nonprofit organization serving adults and children in the areas of physical rehabilitation (physical, occupational, and speech therapies), adaptive health and fitness, camps and educational classes, and more to help our community members be happy, healthy, and independent. To learn more, visit exercisabilities.org.
Wow! Check out how Rochester has changed throughout the years in these Google photos.
As we are soaring down Hwy 52, it is hard to imagine what life was like in our town before the Target store was built where it is today. Or the house that you live in now, at one point in town, that wasn't there. In fact, Rochester has grown so fast throughout the years, most of our houses weren't even around 50 years ago! Don't believe me? Look through these photos to get a glimpse of what Rochester was like years ago.