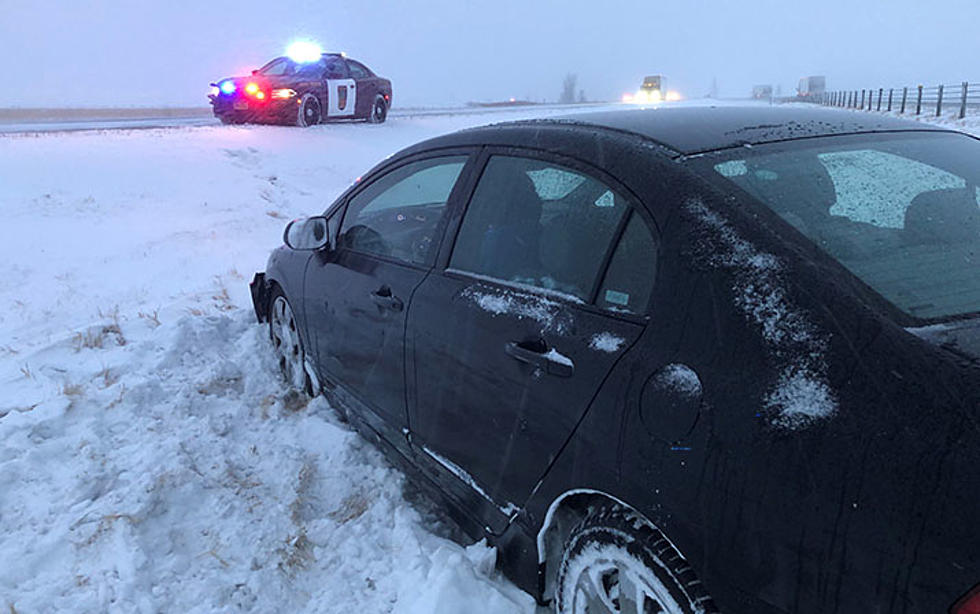 What Do You Do If Your Car Slides into the Ditch in Minnesota?
Minnesota State Patrol
Winter in Minnesota means cold temperatures, snow and ice-- sometimes on our highways and roads. So what do you do if your vehicle ends up in the ditch during the winter?
The winter storm system that set off Blizzard Warnings for much of southeast Minnesota Wednesday created whiteout conditions on many area roads and highways. And that caused a lot of problems for drivers across the Land of 10,000 Lakes.
The Minnesota State Patrol said they responded to 184 crashes and 84 vehicles that spun out or ended up in the ditch on Wednesday alone. So what do you do if YOU end up in the ditch sometime this winter?
The State Patrol's 'Ask A Trooper' column has the answer:
If you slide off the highway, the first thing a person should do is assess the situation.
• Is anyone injured? If so, call "911" immediately.
• Are you in a safe or dangerous location? Generally, it is best to stay in your vehicle as it will offer you some protection.
• Is your vehicle partially on the highway in the traffic lane? Are you on the bad side of a hill or curve? If so, you and your occupants might be safer leaving the vehicle. However, do not stand on the highway. Find a location that is safe and far off the highway.
After it is safe and reasonable, please report the incident as soon as possible. Be prepared to give your location and a brief description of what happened.
If you are stuck in snow, mud, or for whatever reason, you can call a tow truck or ask the dispatcher to have them send one. If you do call a tow, tell the appropriate law enforcement agency (State Patrol/Sheriff/Police) to help prevent doubling up and to help keep responding resources available for others.
Listen to Curt St. John in the Morning
weekdays from 6 to 10 a.m. on Quick Country 96.5
Are You Prepared For A MN Winter? Keep These 10 Items in Your Car
The cold is here, and that means the snow isn't far behind. Are you ready to tackle Minnesota roads this winter? Do you have these ten items in your car?