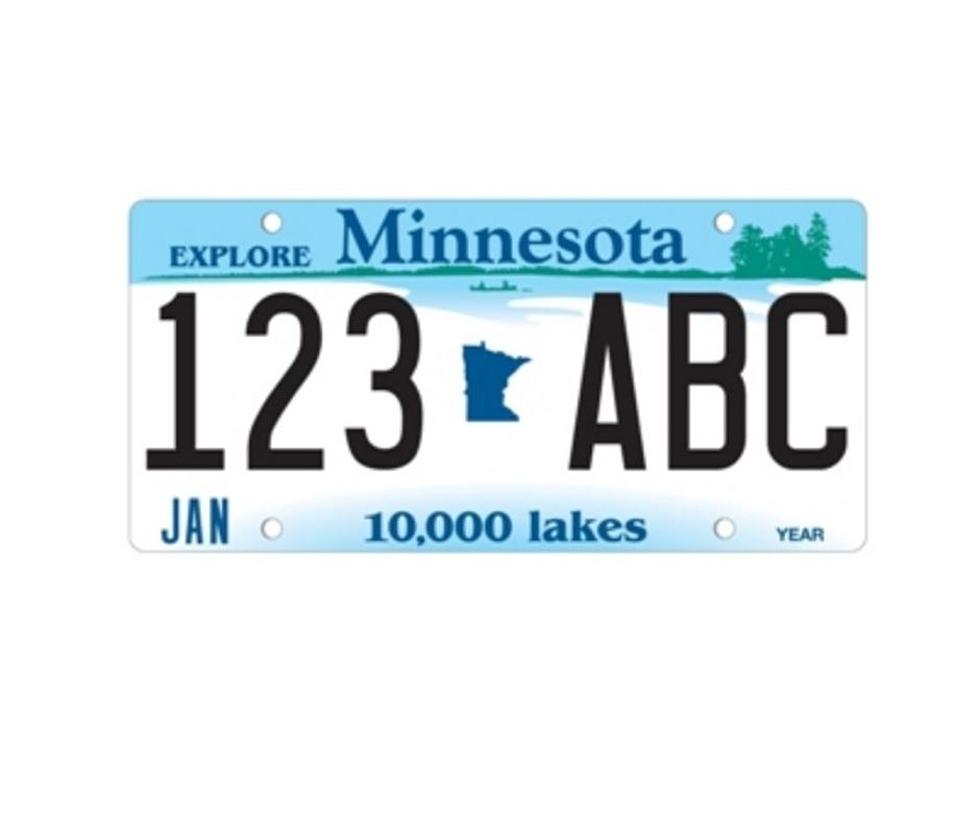 Why Your 2022 Minnesota License Plate Tabs Could Be Delayed
Minnesota Department of Transportation
If you need to renew your Minnesota license plate tabs early in 2022, here's a head's up that they could be delayed in getting to you.
For nearly two years now, we've all been dealing with the ongoing pandemic and how it has affected many parts of our lives. From cancelations to events and activities taking place virtually, things have been different.
And don't forget those always-popular 'supply chain issues,' either. Can't get a part you need to fix your dryer? Supply chain issues! Can't find your favorite product on the shelf at your grocery store in Minnesota? Supply chain issues again, right?
Another Direct Flight From Rochester is Ending Soon
Well now even the Minnesota Department of Public Safety Driver and Vehicle Services (MPS-DVS) isn't immune to those dreaded issues-- and they're now set to affect your ability to get your new license plate tabs. And here's why, according to an MPS-DVS release:
Customers who renew their 2022 vehicle registration online or by mail will experience a delay in receiving their registration stickers and cab card. The Minnesota Department of Public Safety Driver and Vehicle Services division (DPS-DVS) was informed by 3M that supply chain issues and a plant explosion and fire at a 3M​ supplier's plant​ are contributing to a delay in sticker stock being delivered to Minnesota.
However, the delays WON'T affect you if you renew your tabs at any of Minnesota's deputy registrar offices. And, the release said, the first batch of materials is scheduled to be shipped on December 24th with the second shipment expected in mid-January. Which means if your tabs expire later in the year, say after January, February or March, those familiar tabs should be available as usual.
So, what do you do if your tabs expire in January and you don't get your tabs on time? MPS-DVS says:
A customer's online record is immediately up-to-date once they complete an online renewal or once their mailed application is processed. Law enforcement will see a valid registration in the system when they check someone's license plate. Minnesotans who renew online should keep a copy of the receipt in their vehicle. If questioned by law enforcement, drivers can show their online receipt or let the officer know they renewed online or by mail and have not received their registration stickers. The officer's computer will show the registration is valid.
Or, of course, you can just renew your tabs in person here in Rochester at one of these locations: the License Center at 1706 37th Street NW; Crossroads License Bureau at 1202 South Broadway Avenue South; or Airport View License Bureau at 7389 Airport Drive Southwest.
And while renewing your tabs isn't cheap these days in Minnesota (depending on what your vehicle is worth,) at least gas prices aren't increasing anymore. Do you remember what gasoline cost when you first got your license? Keep scrolling to find out!
Listen to Curt St. John in the Morning
weekdays from 6 to 10 a.m. on Quick Country 96.5
LOOK: See how much gasoline cost the year you started driving
To find out more about how has the price of gas changed throughout the years, Stacker ran the numbers on the cost of a gallon of gasoline for each of the last 84 years. Using
data from the Bureau of Labor Statistics
(released in April 2020), we analyzed the average price for a gallon of unleaded regular gasoline from 1976 to 2020 along with the Consumer Price Index (CPI) for unleaded regular gasoline from 1937 to 1976, including the absolute and inflation-adjusted prices for each year.
Read on to explore the cost of gas over time and rediscover just how much a gallon was when you first started driving.