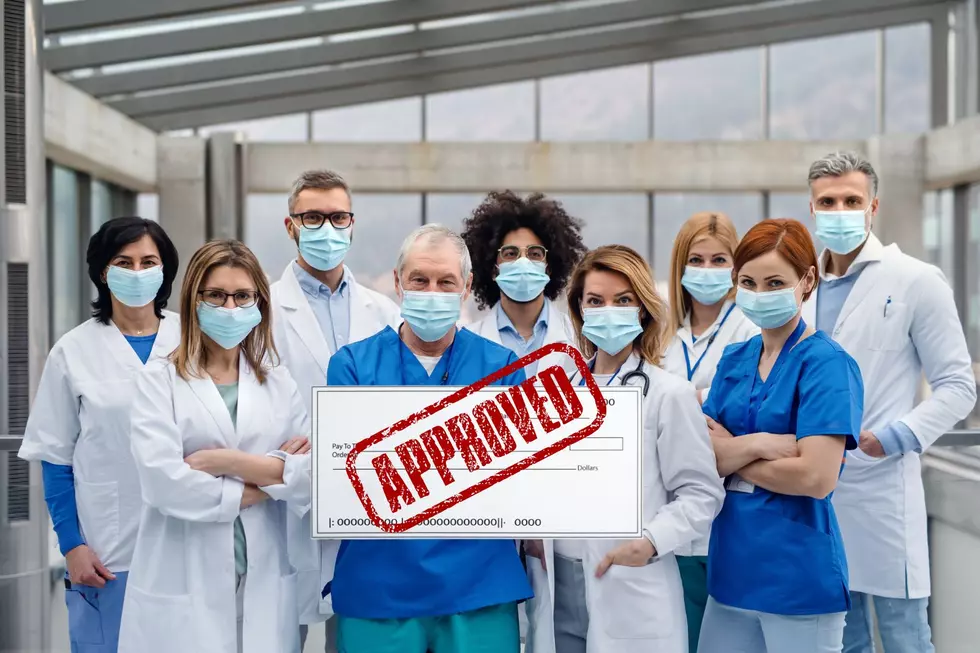 Will You Get a Frontline Hero Paycheck in Minnesota? Here's How To Know
Canva
Rejection notices for Minnesota's special frontline worker 'hero' paychecks went out Tuesday, but how do you know if your application was approved?
The Minnesota legislature passed an order which was signed by Governor Walz back in May of this year which authorized the state to make extra payments to those Minnesotans who worked on the frontline during the COVID-19 pandemic. State lawmakers settled on an amount of $500 million dollars to be divided among all eligible frontline workers.
The Minnesota Department of Labor and Industry (MDLI) said Tuesday that they'd received 1,199,416 applications for that special 'hero' paycheck, and that about 214,000 have of those applications have been denied. According to KARE 11, MDLI said those applications have been denied for the following reasons:
Unemployment insurance benefit threshold: 54,877
Employment verification: 54,710
Adjusted gross income threshold: 42,867
Identity verification: 95,282
Duplicate application denials: 47,145
So if you applied and your application was DENIED, MDLI said you should have received an email notice on Tuesday, August 16th that explains why it was rejected. You can still appeal that decision, though.  The MDLI website explained that the email from MDLI will contain a link you can click on to access one of several appeals if your application is denied. You have until August 31st to file your appeal, MDLI said:
Appeal forms are online forms that must be successfully submitted to appeal a denial decision. The information required in the appeal form will depend on the reason for the denial. Each denial reason has a corresponding appeal form that can be accessed from the applicant's Submittable account.

If the applicant does not complete and successfully submit all appeal forms during the appeals period, within 15 days of the date of the denial email message, the denial will be final.

Successfully submitted appeal forms will be reviewed and a final decision will be communicated to the applicant by email. The commissioner of the Department of Labor and Industry's decision on an appeal is final.
You can get more information about the appeals process HERE.
If your application was APPROVED, MDLI said you don't need to do anything, and that you should receive an email from the state by Thursday, August 18th explaining that no additional action is needed. The amount of the check you'll receive (if approved) is still unclear and will be determined after the appeal process is done. Checks are set to go out later this fall.
One person who won't be applying, however, is former Vikings General Manager, Rick Spielman. Probably because A) he isn't a frontline worker, and B) he likely doesn't even live in Minnesota anymore. He sold his house in Eden Prairie earlier this year, right after the Vikings let him go. But you can still check out what his house looked like... keep scrolling to see the pics!
Listen to Curt St. John in the Morning
Weekdays from 6 to 10 a.m. on Quick Country 96.5
Check Out Former Minnesota Vikings GM Rick Spielman's Home
The Eden Prairie home where former Minnesota Vikings GM Rick Spielman lived is now for sale.