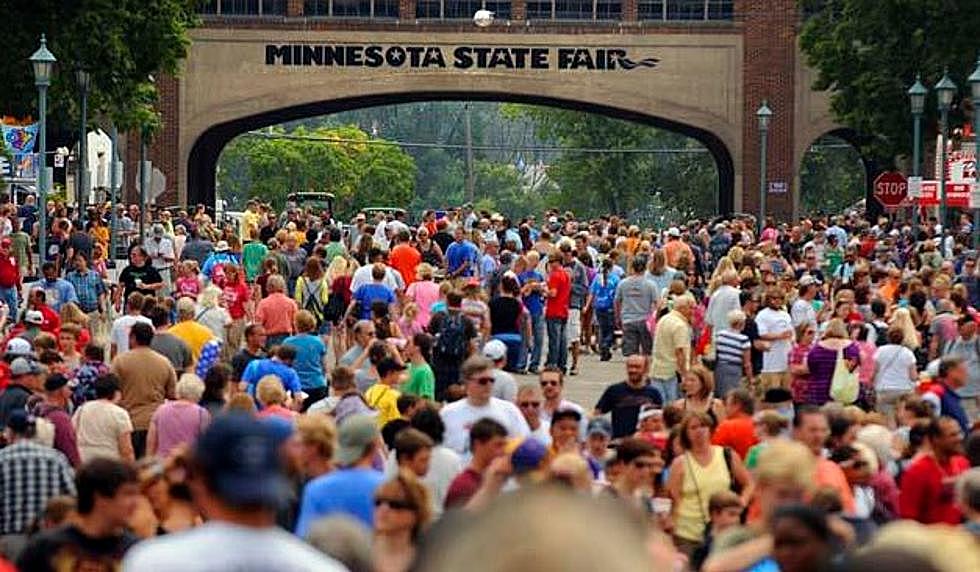 2022 Minnesota State Fair Will Cost More and Be Open Less
Minnesota State Fair
A couple of pretty big changes are coming to the Minnesota State Fair for 2022. The announcement was made this past Sunday, ticket prices will be going up while the number of hours the fair is open will go down.
Ticket Prices are Going Up
As you're probably well aware, I'm a big state fair fan here so there's no way this price increase will keep me away from the fair. But I have to be honest, at first, I thought, "Man, seriously? That has to go up in price too?" However, the state fair has lost a lot of money over the past two years so it definitely makes sense.
WCCO reports that ticket prices are only going up by $1 per ticket, so not too bad. Adults (13-64) are now $17 per person, seniors (65+) are $15, kids (5-12) are also $15, and kids 4 and under are still free.
Fair Hours Are Also Changing
The other big change is the hours the fair will be open. The fair will now open one hour later and close one hour earlier according to WCCO (except on Labor Day, they'll open one hour later that day but close at the same time as in the past).
I was also sad about this because I'm one of those people that spends a whole day at the fair, but even I'm not there from open to close so I wouldn't think this would put too big of a damper on anyone's trip to the fair. So the new fair hours for August 25th - September 4th are 7 AM - 11 PM and for Labor Day 7 AM - 9 PM.
Listen to the Get Up & Go Morning Show w/ Dunken & Carly On-Demand below, with the 106.9 KROC app, and on the following podcasting services:
Apple | Google | Spotify
13 Foods We All Can't Wait To Eat At The Minnesota State Fair