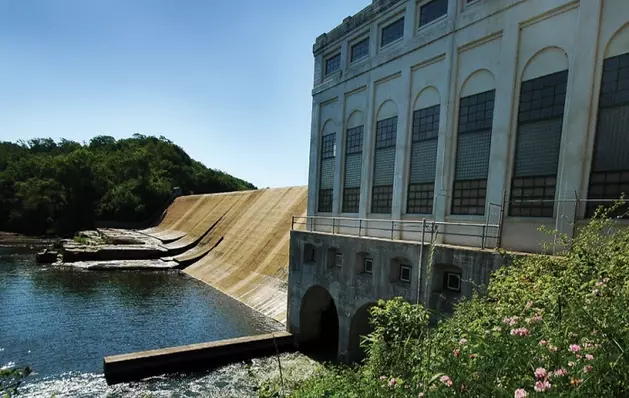 5 Things You Didn't Know About the Lake Zumbro Dam
Rochester Public Utilities
It's been providing power-- as well as a lovely lake-- in southeast Minnesota for a century now, but how much do you know about the Lake Zumbro Dam?
The Lake Zumbro Dam is an impressive engineering feat, and it's celebrating its 100th year in service this year. Thanks to the gang over at Rochester Public Utilities (and their latest issue of Plugged In), I found out more about this historic dam that's been providing power to southeast Minnesota since 1919!
I'm always amazed at the ingenuity involved and all the work it took back then to plan and build such an impressive structure like the Lake Zumbro Dam. I mean, think about what life was like in 1919: Everything was designed and engineered by hand, there weren't any computer-assisted design or power tools. And yet, they designed and built an impressive structure that's still in use 100 years later!
So, in honor of its 100th anniversary, here are Five Things You Didn't Know About the Lake Zumbro Dam, courtesy of RPU:
The Lake Zumbro Dam is 55 feet high and 900 feet long with the spillway spanning 440 feet.
Construction began in 1917 by renowned engineer Hugh L. Cooper, but the powerhouse wasn't put into service until November 7, 1919.
The Lake Zumbro Dam was listed on the National Register of Historic Places in 1991 for its feats in engineering.
Approximately 600 cubic feet of water passes through both turbines each second when they are operating at 100%.
Electrical generation averages 12,500-megawatt hours per year; that's enough electricity to power 1,500 homes.
RPU is holding an Open House in honor of the Dam's 100th anniversary on August 9th and 10th, where you'll be able to tour the historic structure. You can get more info HERE.