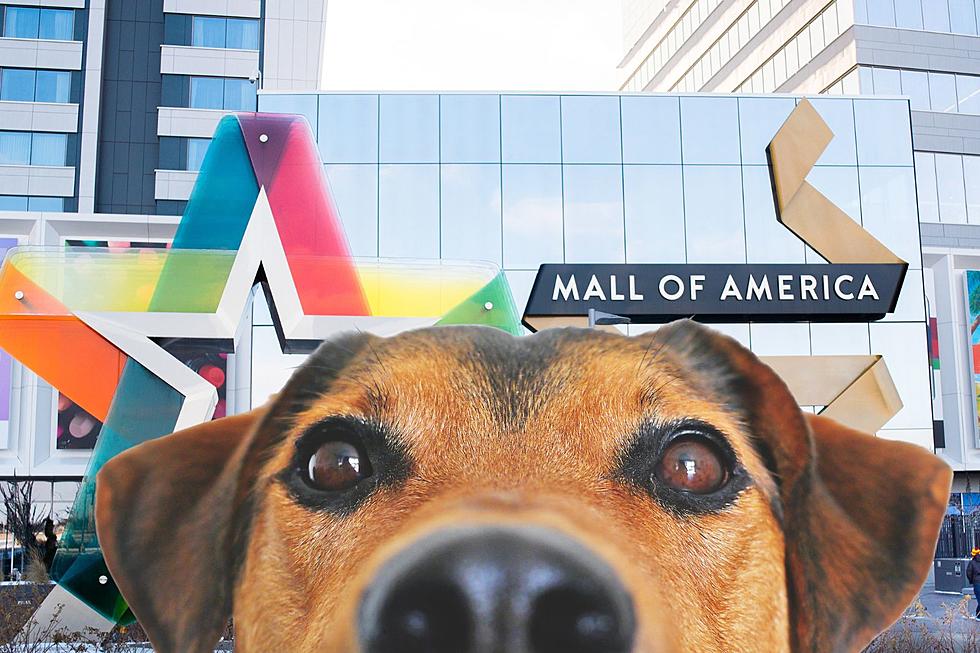 6,000 Names Submitted for New Famous Puppy in Minnesota
Mall of America/Canva
ICYMI, Minnesota has a very famous puppy but it had a very big problem.  The adorable dog didn't have a name.  But, thanks to 6,000 suggestions, the famous puppy now has a name!
6,000 Names Submitted for Famous Puppy in Minnesota
Last week, the news broke that a brand new puppy was added on as the newest member of the K9 unit at the Mall of America in Minnesota.  He's got a big job ahead of him but first, he needed a name.
The Mall of America asked the community to help name their new K-9 puppy and wow, did the names start rolling in!  6,000 name suggestions for the new puppy were sent to the Mall of America and today, the puppy is no longer nameless.
After the 6,000 names were sent in, the top 5 names were put together for another vote by the community.  Those names were:
Archie
Stanley
Dash
Ollie
Rosco
According to a post on the Mall of America Facebook page, the new K9 puppy now has a name thanks to all of the votes!
"And the name to the newest member of the K9 team is...Dash!

With over 6,000 name submissions, Dash was voted by you all as the name for our new furry officer.  Thank you all for your paw-ticipation!"
Other Local News You May Have Missed:
25 of the Best Places to Live in the Midwest According to Livability.com
If you've been thinking of making a move, Livability.com just released a list of the top 25 best places to live in the midwest. Minnesota seems to be a hot spot too and even has a city that landed in the top 3!
See all of the criteria and reasons why each town was picked as the best at
Livability.com.