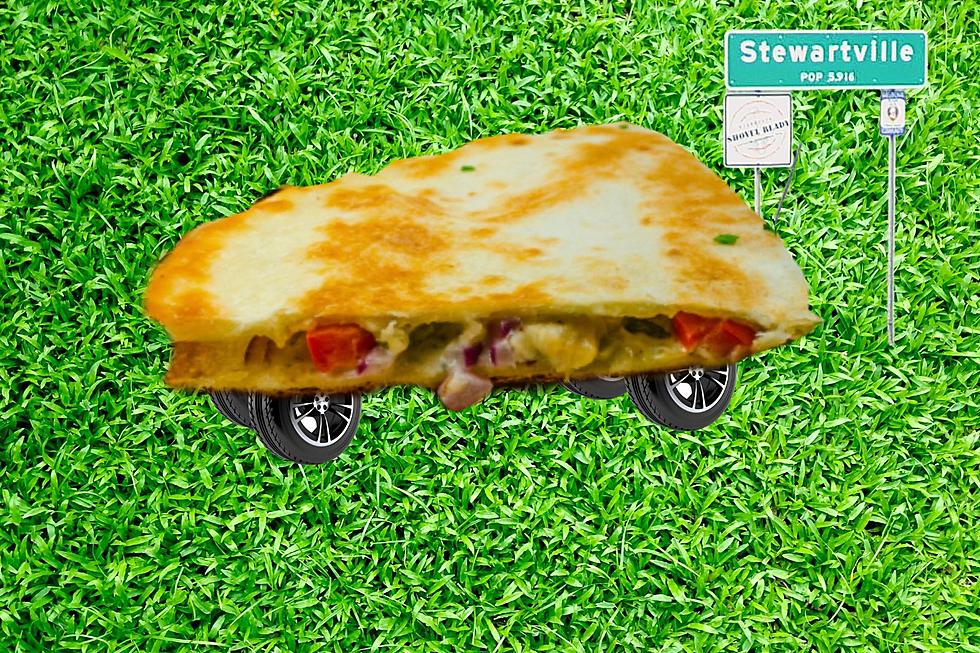 A Quesadilla Food Wagon Open On Main Street in Stewartville
CREDIT: Art by Rabe.
Enter your number to get our free mobile app
My friend said, "Hey...did you hear what's on Main here in Stewartville, right in front of the liquor store?" Of course I say not because...well, I didn't hear. A food truck. A Quesadilla food truck!"
It's no surprise a food truck is up and going in Stewartville, just as it's not a surprise the same thing is happening at Apache Mall.
What's your favorite part of the fair? If you don't say the food, you're lying. ;) I have beautiful news - even though fairs aren't happening this year, you can still get your fave fair food. Where? In the Apache Mall parking lot! Whoop-whoop. Solem Concessions has set up their Fair booth at the mall and will sell fresh cheese curds, footlong corn dogs, fresh-cut fries, and fresh-squeezed lemonade each day between 11a-8p. (Source)
With no fairs, festivals, and family gatherings to cater, catering businesses all over the country have been trying to find a way to bring in revenue.
Now, Regal Catering's Quesadilla Junction wagon is parked right in front of the liquor store there on Main Street and doing a pretty good business.They're open for lunch and all the way thru dinner, so if it's a nice nice, and you feel like taking a walk for something fun, catch 'em before 8.
If you've seen 'em at the Olmsted County Fair, Minnesota State Fair, or a ton of festivals, big and small, the menu is familiar. A bunch of different kinds of quesadillas, beef stir fry, nachos, even Philly Cheese-steaks (tho I don't know if they use Cheez Whiz. Makes a difference, you know.).
Listen to James Rabe and Jessica Williams Weekday from 6 - 10 AM on Y-105 FM
TO DO: 5 Cheap But Awesome Minnesota Vacations + Day-Trips